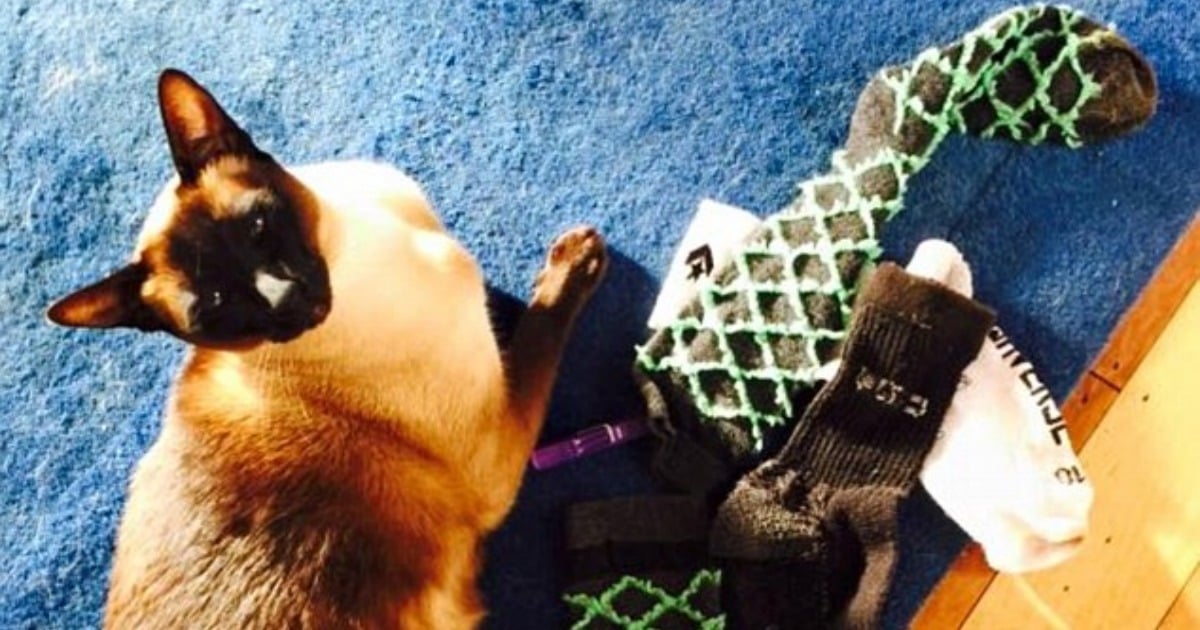 Brigit has an unhealthy affinity for men's undergarments.
Such an affinity, in fact, that she spends her nights prowling the streets near her home, looking for pairs of undies she can steal.
She plucks them from washing lines and pilfers them from laundry baskets. She sneaks in through cracked windows when households are asleep and sifts through underwear drawers.
During the day, she sits around and looks at her haul.
Her parents are worried about her. Her friends think she's gone mad. Psychologists have suggested she's sex-craved, or perhaps recovering from a deep childhood trauma.
Also, Brigit is a cat.
In the last two months alone, the 6-year-old Tonkinese has presented no less than eleven pairs of men's underwear and more than 50 socks to her bewildered owner.