1. Woman who left her 14 cats alone together for so long they ate each other is found guilty of animal cruelty.
An Adelaide woman who left 14 cats alone in her home without food or water for so long they ate each other, has been convicted of animal cruelty.
The ABC reports that when RSPCA inspectors raided her Woodville West home in in September last year only one of the 14 cats was still alive.
Chief inspector Andrea Lewis said when they arrived the cat was completely emaciated.
"When RSPCA inspectors arrived at the property, the one surviving cat, completely emaciated, was crying out for us to hurry up and open the door," Ms Lewis said.
The RSPCA released a video of their arrival at the woman's house.
"Is that a dead cat that's been eaten by the other cats?" one inspector asks.
"Yeah, there's a couple," another responds.
The surviving cat 'Trooper' was rehabilitated.
"It's amazing. I think if he hadn't survived it would have been one of the worst days for our people," Ms Lewis said.
"He seems like a well-adjusted cat and he's been adopted to some people who really adore him so we hope he has a good rest of his life."
Trooper survived because he ate the remains of the other cats at the property.
Yesterday, the woman was convicted of animal cruelty in the Port Adelaide Magistrates Court and was banned from owning animals.
2. Security who arrested Jamie Murphy are "sorry" for the use excessive force as the Perth teen walks free.
Bali's Sky Garden Nightclub, where Perth teenager Jamie Murphy was arrested after security found what they claimed were drugs on the young soccer star, have apologised for the "force" used in detaining and searching Mr Murphy.
Jamie Murphy walked free from a Bali police station after tests revealed that the bag of white powder it was claimed was found in Mr Murphy's bumbag, was not illicit drugs but crushed up painkillers.
Blood and urine tests completed on the teenager to test for the presence of drugs were also negative.
Management of Sky Garden released a statement saying they would like to "extend a sincere apology to Jamie, his family and friends. Our company procedure is to hand over suspects peacefully to police if we feel they've committed a crime at Sky Garden."
"We have reprimanded the security in question and he will not be permitted to come back to work until he has completed and passed another round of police security training."
The statement said that the guard was "ordered" to hold up Jamie Murphy's face so police could take his photo but said "we feel he used too much 'excessive force' which is clearly unacceptable under the circumstances."
Murphy's brother, Liam reacted with a solitary "Yes!" on his Facebook page, while his friend who had originally claimed it was a set-up wrote: "no brother ever gets left behind."
3. Judge tells 31-year-old man it was "understandable" he had sex with a 14-year-old girl.
"Well he's not made of steel".
A judge's comments have been widely criticised after he said it was "understandable" a 31-year-old man who had sex with a 14-year-old girl as he "was not made of steel".
Franco Abad, a security guard at the Melbourne Children's Court, was found guilty by a jury in May of one count of sexual penetration of a child under 16 but escaped a jail term, The Herald Sun reports.
Abad met the victim outside Melbourne Children's Court, she was in the care of the Department of Human Services.
The judge sentenced Abad to a two-year good behaviour bond after finding his actions "understandable" because the woman was "nubile" and "presented as a very worldly young woman".
"So … he's resolved he's not going to have any more to do with her. And then he goes to bed and at an indefinite time thereafter he's joined in bed by a nubile young woman," Judge Ryan said.
"The human aspect of it is readily understandable," he said. "Well, he's not made of steel."
"I'm absolutely satisfied that this man has learnt his lesson … the circumstances of this offence and the circumstances of the offender do not call for any form of custodial disposition in my opinion," he said.
But the Director of Public Prosecutions (DPP) appealed the sentence saying it wasn't harsh enough.
Supreme Court Chief Justice, Marilyn Warren, said the sentence was "manifestly inadequate" and described Judge Christopher Ryan's original comments as "inappropriate" but the appeal was dismissed.
4. Review into thunderstorm asthma after death toll reaches four.
A review into the thunderstorm asthma event that liked to the deaths of at least four people in Melbourne, with eight more in intensive care, will examine whether an alert system should be instigated.
Apollo Papadopoulos, 35, high school student Omar Moujalled, 18, Clarence Leo, a father of two and law student Hope Carnevali, 20, died after a storm triggered severe asthma attacks across the state.
Melbourne hospitals confirmed that at least eight people remain in intensive care.
According to The Herald Sun, the Inspector-General of Emergency Management will lead the statewide review of the emergency response to determine if public health warnings should have been issued.
An alert system, possibly through Deakin and Melbourne universities' pollen count and forecasting websites, will be considered.
5. Autism diagnoses skyrocket.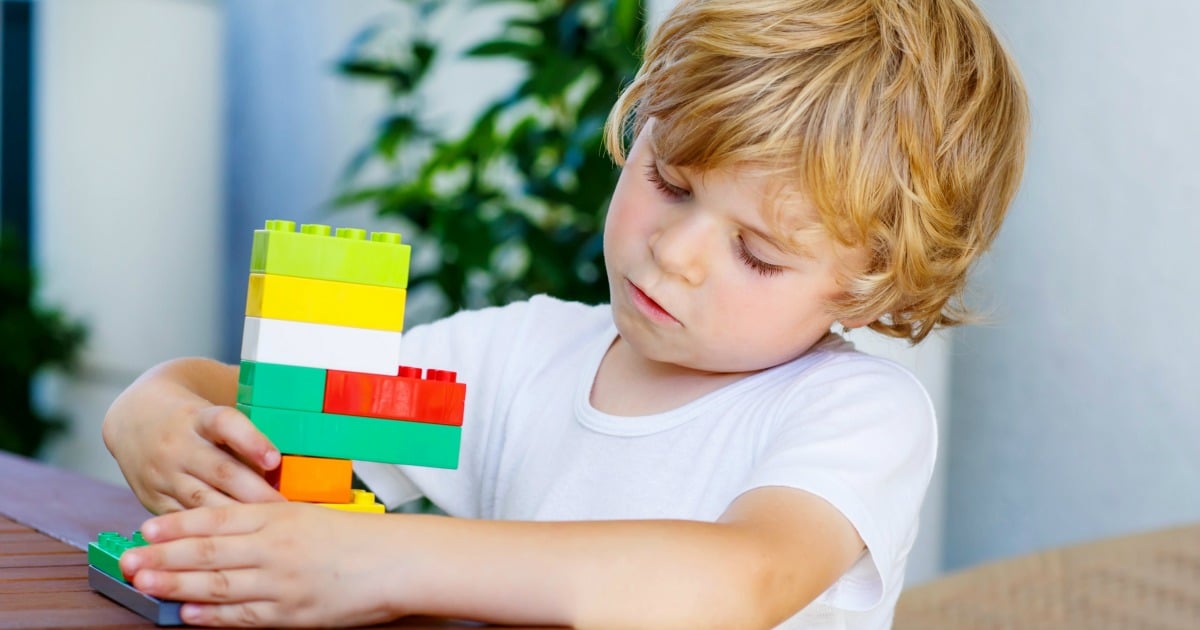 The number of children with autism has jumped almost 10 per cent in the past year alone, 
The Australian
reports.
There are almost 80,000 children aged 15 and under with a primary disability of autism who qualify their parents for the Carer Allowance with slightly more than 6000 diagnosed in the year to June.
The number of people diagnosed with autism in Australia almost doubled between 2003 and 2006, and has doubled every three years since, to 115,000 in 2012.
According to figures obtained by The Australian, about 2.5 per cent of children aged 10 to 14 are autistic.
Autism Aspergers Advocacy Australia convener Bob Buckley said autism has emerged as "the biggest distinct disability among participants" in the National Disability Insurance Scheme.
6. Man accused of murdering UK Labour MP Jo Cox found guilty.
The British man accused of shooting and stabbing MP Jo Cox in June has been found guilty.
Thomas Mair, 53, shot and stabbed Cox in the English village of Birstall, in West Yorkshire, as she arrived at a library in Birstall, northern England, to meet her constituents a week before the EU referendum.
The court earlier heard that Mair shouted "Britain first" as he fired three shots at the mother-of-two and stabbed her.
When asked to give his name at an earlier hearing, he said: "Death to traitors, freedom for Britain".
Mair denied the politicians murder, possession of a firearm with intent to commit an indictable offence and possession of an offensive weapon, but a jury found him found guilty on all counts.
7. Donald Trump softens his stance on climate change.
US President-elect Donald Trump has softened his stance on whether humans have played a role in causing climate change.
In a meeting with The New York Times Trump said he thinks there is "some connectivity" between human activity and climate change, reporter Mike Grynbaum tweeted that Trump said "It depends on how much."
When asked whether the United States will withdraw from climate change accords, Trump said: "I'm looking at it very closely. I have an open mind to it."
Do you have a story to share with Mamamia? Email us [email protected]