1. Sainsbury could walk free in 18 months, with prosecutors believing mystery man "Angelo" is real.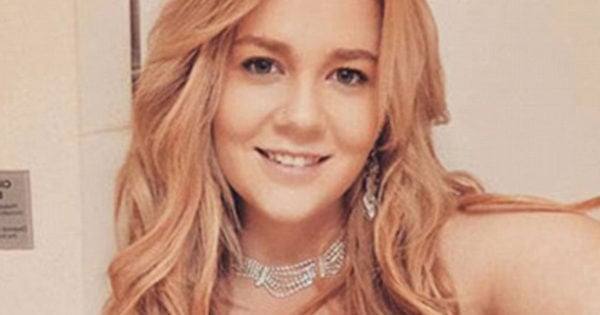 Accused Australian drug mule Cassie Sainsbury, 22, could walk free from a Colombian prison in as little as 18 months if a judge accepts her plea deal.
This comes as Sainsbury's lawyer, Orlando Herran, has spoken to media saying the mystery man who Cassie said gave her the cocaine is "real" and part of a larger organisation operating in Australia and around the world.
"The prosecutor is sure that this person is real, is a Colombian person and is in the country at this time," Herran told Seven News.
The man, only referred to as 'Angelo' by Sainsbury, could be key to proving her innocence. She said he threatened the safety of her family if she didn't attempt to smuggle the 5.8 kilograms of cocaine out of Bogota's El Dorado International Airport in April.
According to Seven News, Angelo is believed to have visited Australia and China before returning to Colombia around the time of Sainsbury's arrest.
A Bogota court heard on Friday how Sainsbury might have been used by Angelo as a decoy while a larger drug haul was smuggled at the same time. Authorities are investigating whether other Australians are involved in the syndicate. The Australian Federal Police have confirmed they are liaising with investigators in Colombia.
Sainsbury was facing up to 30 years in jail, but the deal, agreed to by prosecution and defence, would cut the South Australian woman's jail time to six years.
With good behaviour and time already served, it could mean Sainsbury is released in just 18 months.
Sainsbury's family back in Adelaide said the deal "couldn't have gone any better".
"(I'm) very happy that she got another chance at the plea bargain," her sister Khala Sainsbury told Nine News, AAP reports.
A judge is expected to announce a decision on November 1. Sainsbury has been behind bars since April.
2. All Saints star Judith McGrath has died, age 70.
'All Saints' star Judith McGrath dies at 70 https://t.co/CV7rtM5lQo pic.twitter.com/ITZE4dy51P

— MSN Australia (@MSNAustralia) October 22, 2017
Australian actress Judith McGrath, best known for her work on All Saints, has died at age 70.
Her role as Yvonne 'Von' Ryan in the television medical drama earned her a Logie nomination for Most Outstanding Actress in a Series in 2007.
She also starred in Prisoner and A Country Practice, and more recently appeared in Winners and Losers.
The news was announced on Sunday night and industry heavy-weights were quick to pay tribute to the late performer.
"Her wonderfully dry wit was peerless. Vale is not enough," entertainment reporter Craig Bennett wrote on Facebook, News Corp reports.
The actress' cause of death has not been revealed by her loved ones.
3. Young Australians urged to vote 'yes' with only one week to go before the survey closes.
Last week to post your vote on #samesexmarriage Today's rally a final push for #marriageequality GALLERY https://t.co/rGl0FX79f7 pic.twitter.com/Moat5t0gdB

— The Age Photography (@theage_photo) October 22, 2017
With just two weeks left in the same-sex marriage survey, young people have been urged to get their votes in or they won't be counted.
Thousands of people who attended a rally in Melbourne on Sunday in support of same-sex marriage were told to get on to their friends and family to ensure they voted.
Data shows people aged 18 to 35 haven't returned their ballots in the same numbers as older age groups, AAP reports.
"Get that ballot out of your gym bag, get it from your parents' house, make sure you put it in the post, because unless you've posted you haven't voted," equality campaign co-chair Anna Brown told reporters on Sunday.
She urged them to get ballots in before October 27, to make sure they arrive before the November 7 cut-off date.
"There's only a week left to get that ballot in the mail. This is the home stretch," she said.
The Australian Bureau of Statistics will release results of the survey on November 15.
4. "He wasn't trying to hurt anybody." Grieving widow's emotional interview after police shot husband.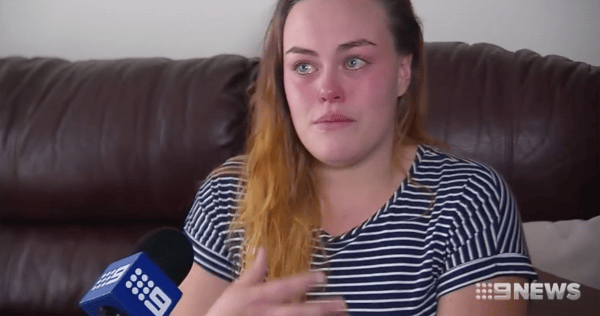 A commissioner's inquiry will be held into the death of the 24-year-old man who was shot by police officers at the Tollgate Motel in Adelaide on Saturday night.
Matthew Morgan was shot dead during negotiations with police who believed Morgan was holding his wife, 21-year-old Jami-Lee, hostage, Nine News reports.
Police fired into the room after hearing two gunshots from Morgan's shotgun. However, speaking to Nine News, Jami-Lee said her husband wasn't trying to hurt her.
"I watched what happened and the last memory I have of him is his last breath. He was scared. He wasn't trying to hurt anybody," she said.
Speaking on Sunday, Deputy Commissioner Linda Williams couldn't confirm how many shots were fired at the man, or if he had aimed his weapon at officers, AAP reports.
"Police officers are well trained and obviously our STAR Group are highly trained for these types of incidents but regrettably it's not where we want the day to end".
Police had been looking for Morgan for deliberately driving into an officer who tried to pull him over at Mitchell Park on Friday.
Officers tracked him to the motel on Mount Barker Road about 7pm on Saturday, where he locked himself inside a room with the 21-year-old woman.
5. Aussie women's cricket team victorious over England in first Ashes match.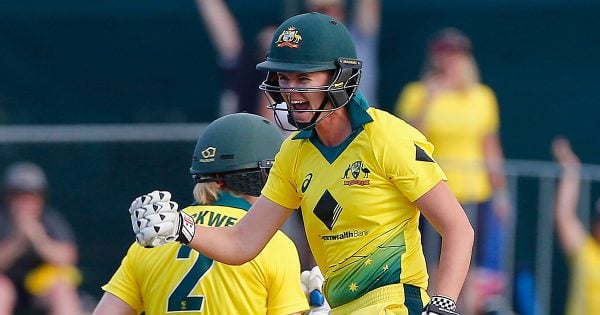 A no-nonsense approach from all-rounder Ash Gardner has helped lift Australia to a final-over one-day international win in the women's Ashes series opener in Brisbane.
Chasing 229 for victory over England at Allan Border Field on Sunday, the 20-year-old provided the late hitting required to seal a two-wicket triumph.
Gardner blasted 27 off 18 balls - including two sixes - after earlier taking 3-47 with her off-spin.
The No.8 joined vice-captain Alex Blackwell (67 not out) at the crease needing 48 runs in fewer balls.
Her innings got the Australians in the box seat before she departed with only nine runs required for the win.
Despite some nervous moments, Australia prevailed with five balls to spare.
To read more of this story, click here.
6. A moody panda won't stop walking backwards. Zoo keepers are hoping sex will help.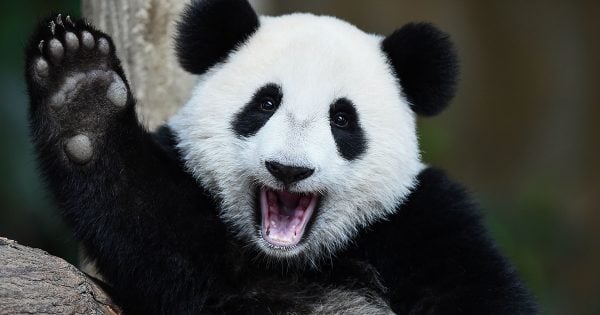 Zookeepers in Berlin are hoping to cure a young female panda's habit of walking backwards by introducing her to one of life's most precious pleasures: sex.
They plan to introduce four-year-old Meng Meng to Jiao Qing, a panda three years her senior, in the hope that romance will help her with the frustrations associated with life in captivity that could be behind her habit, AAP reports.
"Meng Meng is in puberty," Berlin Zoo director Andreas Knieriem told the Berliner Zeitung newspaper on Sunday. "The reverse walk is a protest against things she dislikes, be it the food or the carers."
China lent Meng Meng and Jiao Qing to Germany earlier this year. The two bears are a major attraction at the zoo's $US10-million ($A13 million) Chinese compound inaugurated by Chancellor Angela Merkel and President Xi Jinping in July.
Giant pandas in captivity are kept apart except for in the mating season, which occurs between February and May.
"By then, Meng Meng will have reached sexual maturity and could focus all her energy on seducing her partner," Knieriem said.