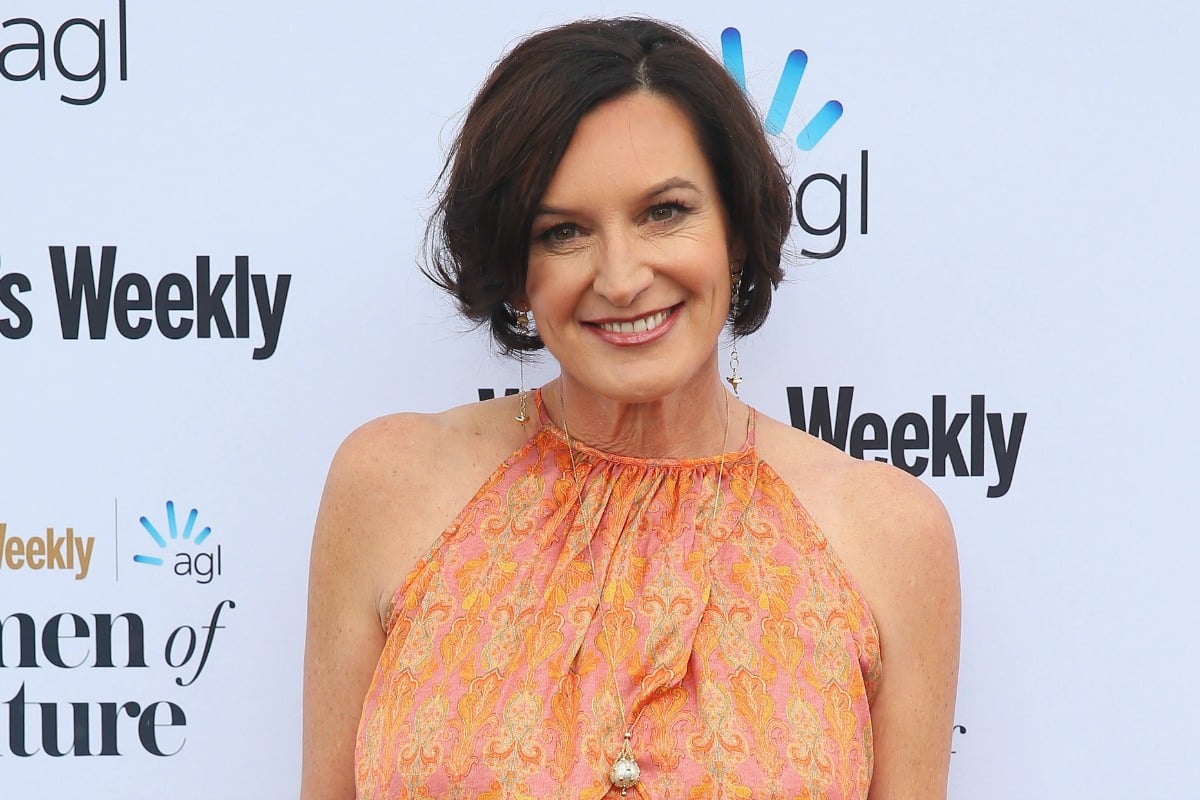 If you didn't know, there was a celebrity wedding in Mexico last weekend. Karl Stefanovic and Jasmine Yarbrough tied the knot officially, even though technically it was their third ceremony.
The reports came through social media thick and fast. The location, the dress and the celebrity guests. By all accounts it seemed the couple had a lovely celebration. And why wouldn't they? Their wedding should be one of the happiest days of their lives.
But inevitably within 24 hours of the wedding, articles on Cassandra Thorburn, Karl's ex-wife, were splashed throughout the media. 'Cassandra's opinion…' 'What Cassandra was doing', 'Cassandra says Karl isn't the person who you think he is…'
On this week's episode of Mamamia Out Loud, Mia Freedman, Holly Wainwright and Jessie Stephens discuss whether or not Karl Stefanovic is a hypocrite for selling his wedding photos. Post continues…
Frankly, if I knew my famous ex-husband of 21 years was getting married on a particular weekend I'd have taken myself off to Thailand, been beachside, cocktail in hand, book in the other, with tears probably streaming down my face the whole time… but out of reach of the media's ever watchful eye.
 

View this post on Instagram

 
Cassandra is braver then me, flying into Sydney over the weekend to appear on Studio 10. And alas, paparazzi caught her at the airport and managed to get shots of exactly what they wanted. No make-up, untamed hair, basic shirt, jeans and slides.
Compared to her ex-husband's released wedding photos, styled to perfection, she never had a chance. Thus, playing straight into the media's portrayal of her as the jilted ex-wife. This is the part I find so incredibly unfair.
Every time I see Cassandra's name, I cannot help but think of Jennifer Aniston. Two women constantly being dragged through the mud, time after time, when their ex-husband appears in the public eye with a new girl on their arm. Brad gets divorced from Angelina and suddenly Jennifer's trying to get him back. Cassandra reads the Handmaid's Tale and somehow it's a subtle message in relation to Karl. It's ridiculous and it has to stop. It does nothing to empower these women about themselves and the rich fulfilling lives they lead. It must be exhausting for them and neither of them deserve it.