For months now the media has been littered with rumours, speculation and gossip about the state of Cassandra Thorburn and Karl Stefanovic's relationship, but today the mother of three confirmed the worst – it's over.
Speaking to Mum Central, the former journalist said the end of her 21-year marriage to the Today host has left her in a state of mourning.
"I'm grieving the loss of my relationship. The loss of my best friend and life partner," she said.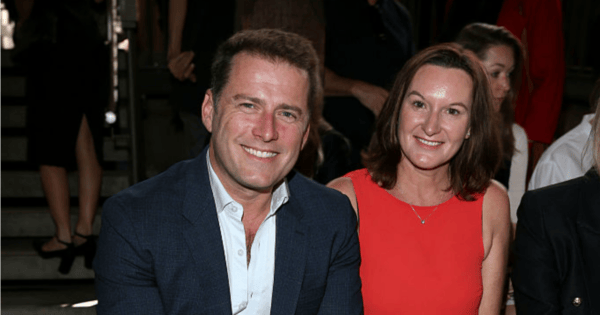 Karl Stefanovic and Cassandra Thorburn have split. Source: Getty Images.
Thorburn says while she's just like "any other mother and wife" who is going through a separation, the break-up has left her crippled by anxiety.
"I don't want to be scared to go out, but there are days when I dread going to the supermarket," she told Mum Central.
But it's support from family, friends and even strangers that the 44-year-old says has helped her get through this tough period in her life.
"I've had the most incredible messages from people reaching out and people I don't even know have offered their support," she said.
"But if you do see me in the street, just some compassion would be nice."
While speaking to Mum Central, Thorburn also hit back at an opinion piece published by News Corp last week that suggested she ought to have not given up her career so that her husband could pursue his own - a stance that "really offended" the mother of three.
"I, like many women and many men, have been supportive of my partner's career. The decision for me to take a step back from my career was our decision together and based on what was best for our family. I never thought that I was going to be a stay at home mum forever," she said.
"I didn't know when I would return to work, so the criticism that I stayed at home living off Karl because I could, was really hurtful and insulting."
Mia Freedman and the OutLoud panel discuss the article written about Cass Thorburn.

The couple are believed to have split some months ago, and have recently put their multi-million dollar Sydney home on the market.
The sprawling Federation-era mansion in the affluent north shore suburb of Lindfield has five bedrooms, 3 bathrooms and is being listed with a price guide of $3.6-$3.8 million, according to Homes to Love.
Thorburn and Stefanovic have three children; Jackson, 17, Ava, 10, and River, aged 8.
READ MORE: "Cassandra Thorburn absolutely deserves credit for Karl Stefanovic's success."