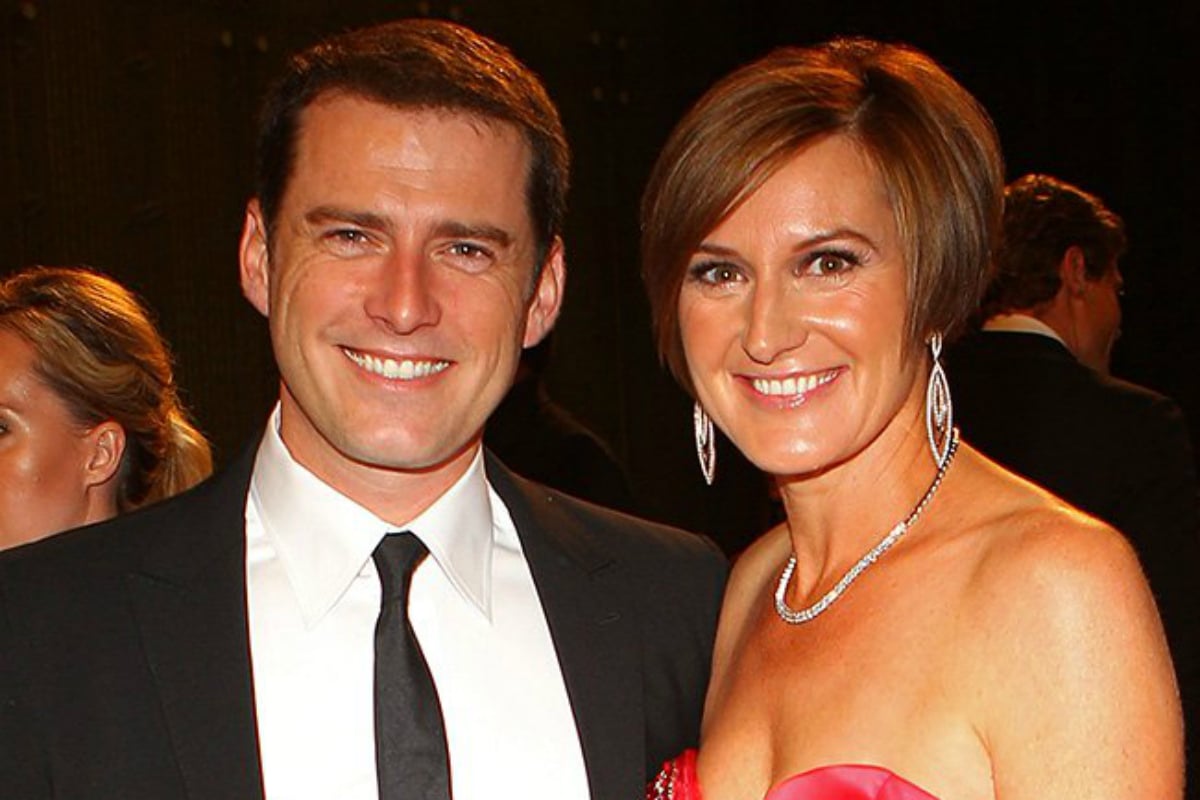 1. "I'm glad it's not me!" Cassandra Thorburn opens up about how she felt when ex-husband Karl announced his baby news.
Karl Stefanovic and his second wife, Jasmine Yarbrough made headlines last year when they announced they were expecting their first child together.
And now Karl's ex-wife, Cassandra Thorburn, has shared on The Kyle and Jackie O Show how she reacted when she first heard Karl's baby news.
"What did you think when you saw that your ex is now having a baby with someone else? Was that a weird moment for you?" asked Kyle Sandilands on the show.
"What did I think?" Cassandra replied with a laugh. "I thought, 'I'm glad it's not me!' To be honest, that's all I thought."
Cassandra explained there are no hard feelings between herself and Karl.
"He's married. I'm living my life. We still share three children and nothing is ever going to change that."
Karl and Cassandra, who separated in 2016 after 21 years of marriage, share two sons together, Jackson and River and daughter, Ava.
Kyle also asked Cassandra if she had 'taken another lover' since their split.
"Just one. Just one!" she responded, insinuating she currently has or once had a boyfriend.
The pair separated just months before Karl started dating Jasmine in late 2016.
Karl and Jasmine celebrated their one-year wedding anniversary in December last year and are due to welcome their baby daughter in May.