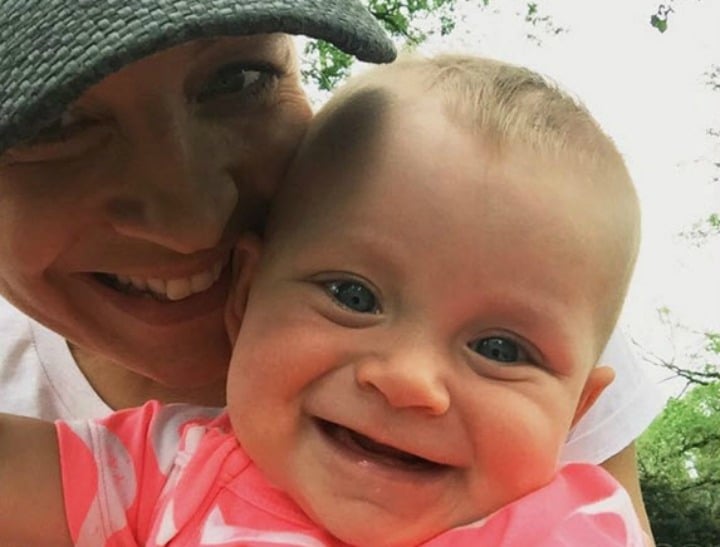 Carrie Bickmore is the radiant journalist who graces our screen on The Project every night, and behind the scenes she's an amazing mum to two beautiful children.
Bickmore has an eight-year-old son, Oliver and gave birth to her second child (and first daughter) Evie in March this year.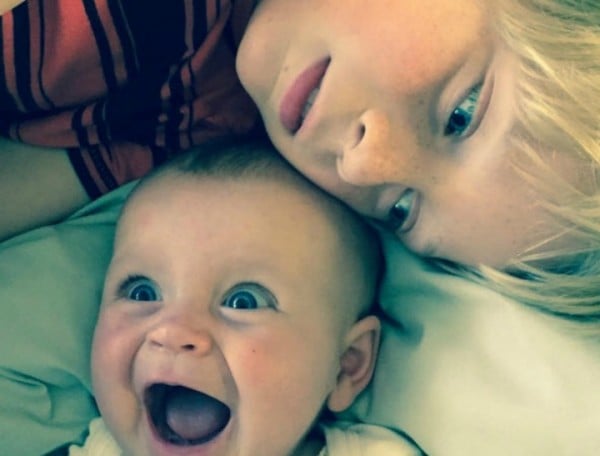 Bickmore admits it has been different with her second baby, especially when it comes to sleep.
"I went from having a sleeper, Oliver slept through the night from six weeks old, and I mean like seven-to-seven," she tells Mamamia.
Bickmore admits that when she went to her first Mother's Group she told everyone that her baby was an amazing sleeper.
Even though she wasn't smug about it, she realised she probably shouldn't admit that, so at her next time around she lied and said he was a bad sleeper, even though he always slept through.
"I don't think I realised how good I had it. Now Evie loves to get up and have parties in the night," the young mum chuckles.