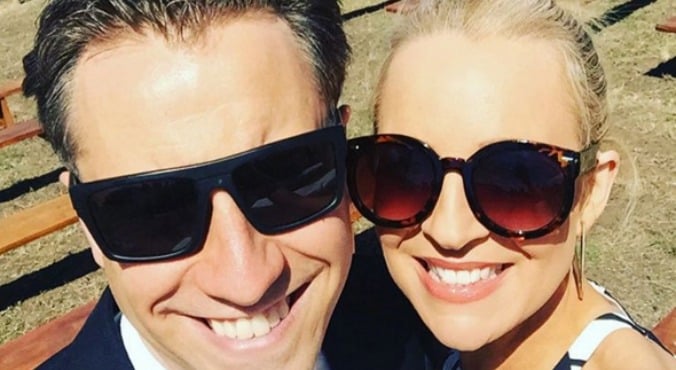 Image: Instagram/@bickmorecarrie.
Selfies get a bad rap. Narcissistic, some say. Self-indulgent, say others. But Carrie Bickmore recently discovered that selfies can actually serve a wonderful purpose.
Allowing us to reflect on life, the universe, or how terrible we deem our fashion sense to be.
At a wedding, Bickmore decided to take a happy snap. The background was perfect, the company was great and she was dressed in her finest. Yet as The Project host took a closer look at her handiwork, she had a horrible realisation: she didn't think her sunglasses suited her face.
"I have found a good use for the selfie – to tell you when you are getting around in glasses that are way too big for your face. They are going in the dress up box tonight!," she captioned the photo.