It's no secret that the stars behind The Project don't mind a joke or two, and none more so than comedian Peter Helliar.
Despite being visibly unwell, the 40-year-old comedian took a moment on Tuesday night's episode to congratulate co-host Carrie Bickmore on a recent media report.
"Big announcement," Helliar said through a croaky voice. "Big congratulations are in order. Carrie Bickmore, baby number three is on its way."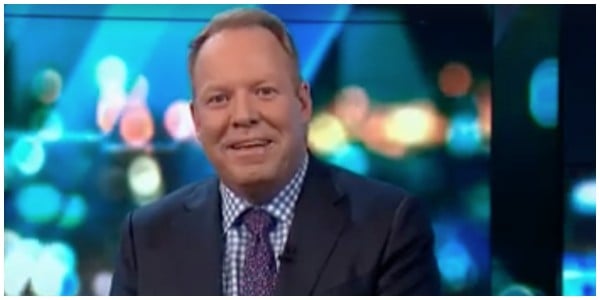 Helliar on Tuesday night's edition of The Project. Source: Channel 10.
And with that, Helliar handed over a bunch of flowers, Waleed Aly a card, blue booties and a onesie.
"I had a focaccia for lunch..." the mum-of-two said through her own laughter.
To be fair though, food babies are the only babies that really matter sometimes.