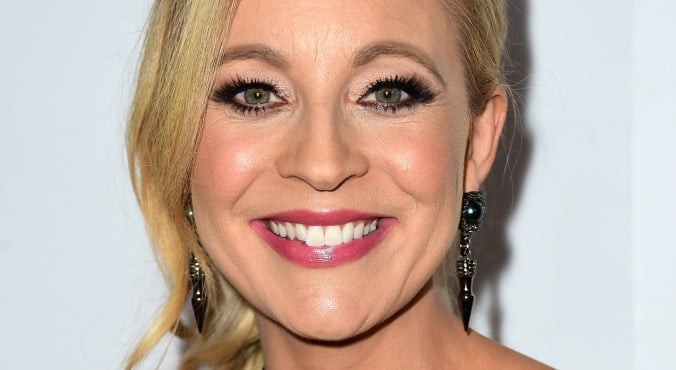 Image: Getty.
While Instagram stars seem to make balancing on one leg against a white brick wall in a ridiculous outfit look effortless, it's not quite as easy for the rest of us. Carrie Bickmore is the first to admit this.
Hosting a charity function for Maddie's Vision, Bickmore tried to get a snap of her ourfit for social media. The goal was simple. The execution, ahem, not so simple.
 "Me trying to nail the casual throw your head back and laugh as you walk out the door look #fail #idiot," she captioned the first attempt.
However The Project host is not one to give up and a little later, got there. Sort of.
It's not the first time Bickmore has taken to Instagram to share her hilarious sartorial 'fails'.
(Watch: Carrie Bickmore bloopers on The Project.Post continues after video.)
Just the other week, she spoke about how handy the humble selfie came in to help her choose her sunglasses.
Fortunately the nonchalant red carpet version of the pose was mastered in time for the Logie Nominations Dinner, where Bickmore (alongside her co-host Waleed Aly) was nominated for a Gold Logie.
If she takes it home (and we're crossing our fingers with all our might) it will be her second win.
Not quite as impressive as mastering the #ootd pose, but not a bad achievement nonetheless, hey?
Have you got a hilarious photo fail to share? Tell us below!