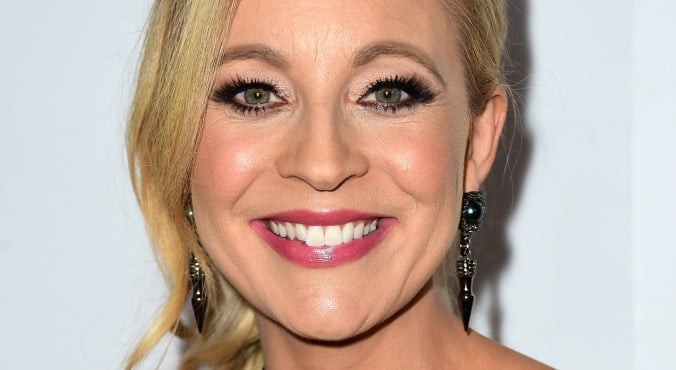 Image: Getty.
While Instagram stars seem to make balancing on one leg against a white brick wall in a ridiculous outfit look effortless, it's not quite as easy for the rest of us. Carrie Bickmore is the first to admit this.
Hosting a charity function for Maddie's Vision, Bickmore tried to get a snap of her ourfit for social media. The goal was simple. The execution, ahem, not so simple.
 "Me trying to nail the casual throw your head back and laugh as you walk out the door look #fail #idiot," she captioned the first attempt.
However The Project host is not one to give up and a little later, got there. Sort of.