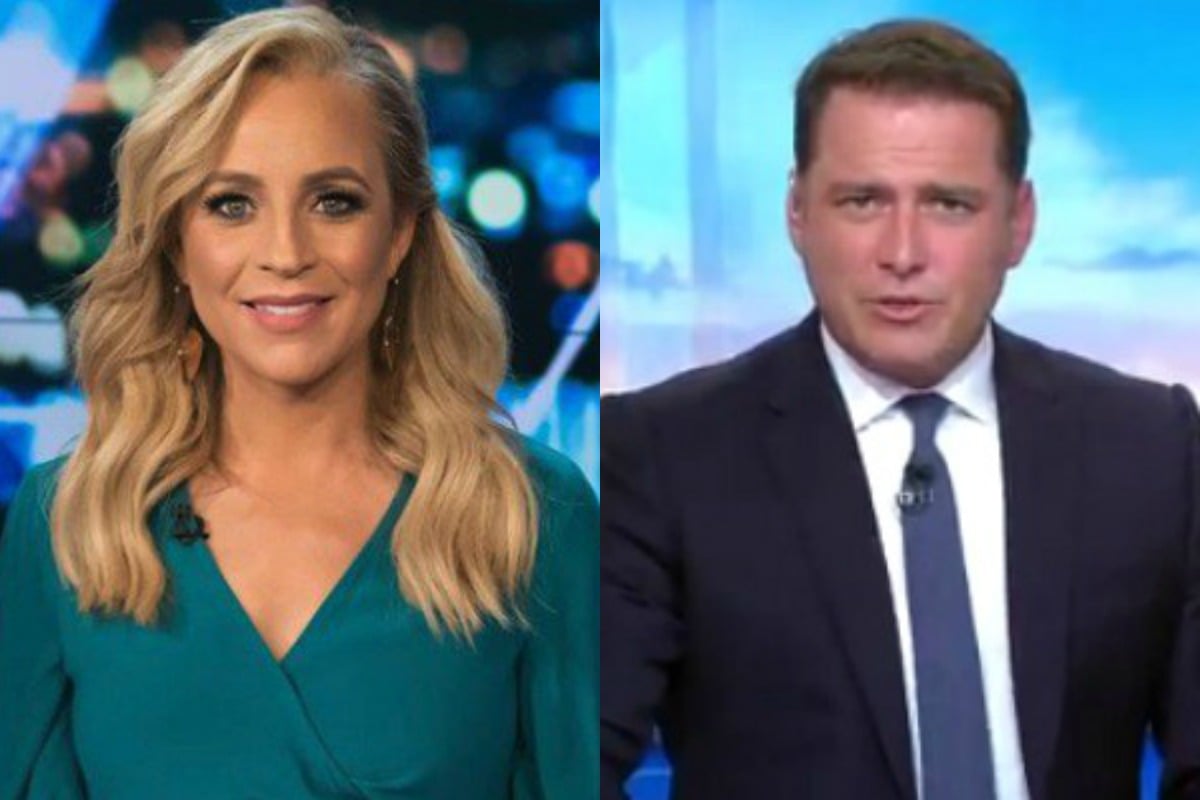 1. Inside the rumour that Carrie Bickmore's been poached by Nine to host Today with Karl Stefanovic.
For the past ten years, Carrie Bickmore has presented our nightly dose of news on Chanel 10's The Project, but now there's a rumour going around that Carrie could be moving to Chanel Nine.
An article published by The Daily Telegraph claimed Channel Nine had offered Carrie $1.5 million to co-host the Today show alongside Karl Stefanovic, who was previously axed in 2018.
"Despite Karl's patchy history he is still seen as ­a star who can draw an ­audience. And Carrie is undoubtedly seen as a legitimate star of the future," an inside source apparently told the publication.
"The question is whether [Nine] can align the planets and pull this deal off."
The source, who conveniently asked not to be named, said Carrie believes it's time to move on from The Project and "step up into the big leagues."
But Nine's new boss, Darren Wick, was quick to shut down the rumours.
"Nine has not approached, and does not intend to approach, Carrie Bickmore or her representatives about joining Nine as a host of the Today Show, nor in any other role," said Wick, in a statement to Daily Mail Australia. 
"Carrie is an outstanding broadcaster and an inspirational person. She's terrific. But she does not factor in our plans for the future."
So there's no need to worry Project fans, Carrie seems to be staying put on The Project's news desk.