1. Guys, Lisa Wilkinson and Carrie Bickmore are not fighting.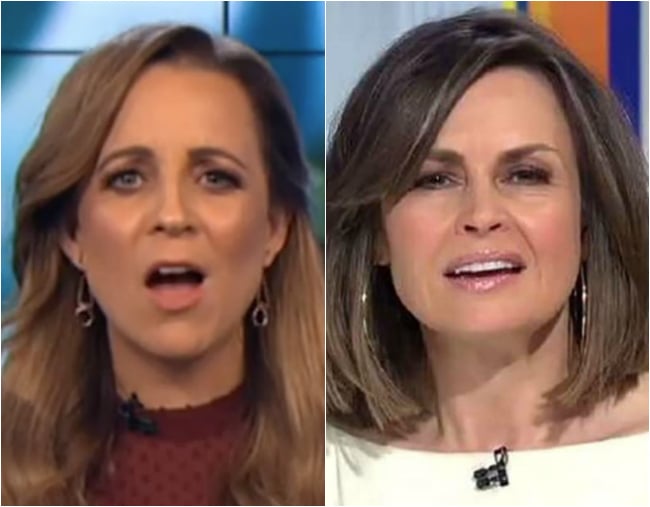 It took all of three days for the media to start reporting of a feud between The Project's co-host, Carrie Bickmore and her soon-to-be colleague, Lisa Wilkinson.
Because women can't work together without there being cat fights, yeah?
With Wilkinson's pay deal with Network Ten said to be worth a casual $2.3 million, The Daily Telegraph last week alleged Bickmore was pissed off with her comparative 500,000 a year.
Now, The Project's executive producer, Craig Campbell has thrown a chip to the flock of seagulls circling over the pair, explaining that the two very professional and talented women are not scratching each others' eyes out.
"There's nothing really to enlighten," Campbell told The Australian. "Carrie's position is known and they have been having great conversations on the phone. They adore and love each other and there are exciting times ahead."
We cool now? K thanks.
2. Hollywood cliche alert: Ewan McGregor was caught kissing his co-star and now his marriage is over.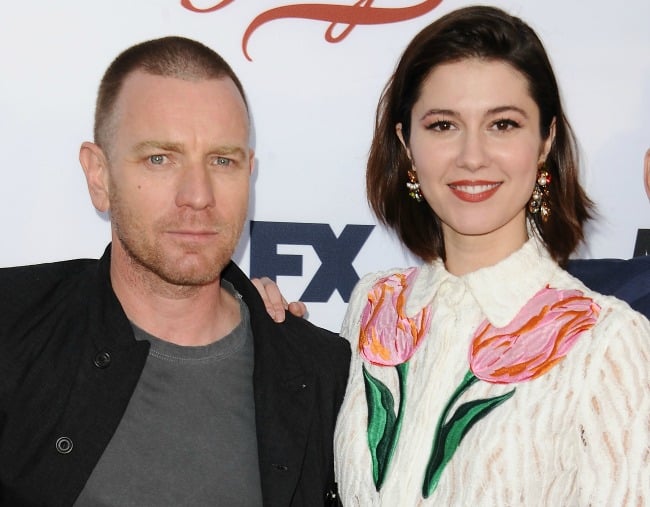 We can only imagine the paranoia partners of actors must feel as their spouse gets cosy with co-stars - all for the cameras of course.
Unfortunately for Ewan McGregor's wife of 22 years, Eve Mavrakis, any fears she had were proven justified when her husband was photographed kissing his Fargo co-star Mary Elizabeth Winstead.
The Moulin Rouge actor, 46, and his on-screen love interest Winstead, 33, were seen eating at a London restaurant before sharing a "passionate" kiss and leaving on McGregor's motorbike, The Sun reports.
Of course, this may not be the affair that it appears - rather just a newly separated man moving on. A source close to the McGregor family told People magazine he and Mavrakis called it quits in May, but kept their split private.
We'll have to wait and find out for the truth as neither party has confirmed the separation yet.
3. Sorry y'all, but apparently the Sex and The City girls were never friends. Ever.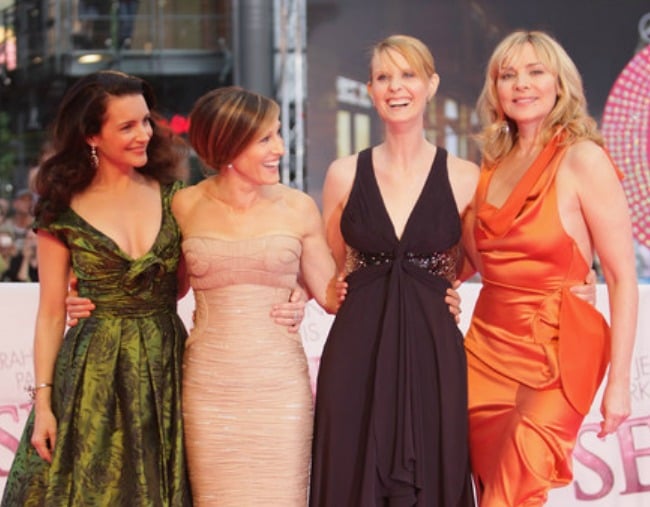 Sorry everyone, but it turns the Sex and the City friends were never friends in real life. Ever. Not even for a coffee or a wave in the street.
In an interview for for Piers Morgan's Life Stories, Kim Cattrall shares how "toxic" the relationships on set had become.
Cattrall, 61, who plays Samantha Jones says that while the women may have portrayed best friends on screen, "we were never friends".
In contrast to the rumours she was the on set diva, Cattrall reveals it was actually none other than everyone's favourite President, Donald Trump who was the real diva, demanding no one touch his hair and he do his own makeup for his cameo in the series.
Excuse us while we go cry in front of our SATC box set...
4. Yet another Bachelorette Instagram spoiler that points to who will win Sophie Monk's heart.
Okay, look, we don't mean to sound an alarm, BUT WE'RE GOING TO SOUND THE ALARM.
We have a crucial clue as to who may win Sophie Monk's heart on The Bachelorette, all thanks to one of Sophie Monk's closest friends, Oscar Gordon.
Gordon and Monk have recently been away in Thailand to escape media attention, and recently he followed one of the Bachelor boys on Instagram.
Wait for it...
One more second...
Apollo.
Here is the proof:

According to reliable sources (a.k.a. The Daily Mail), this is the only one left - out of Stu, Jarrod, and Apollo that Gordon has followed on Instagram.
Guys. You know what this means. Either he's secretly hiding away with Sophie Monk right this moment or he's just super keen to see some magic tricks.
5. Literally just some pictures of Justin Bieber's new tattoo.
OK so over the weekend, Justin Bieber got a new tattoo. If you're not really keeping tabs on the year-old's body parts (...), this might be news to you.
This won't be news to you if you happen to follow the Baby singer on any number of his social media accounts, because he posted the exact same photos and videos to Instagram, his Instagram story and Snapchat.
While we're having a hard time figuring out how we're meant to feel about looking at images of Justin Bieber's chest, the internet knows exactly how it feels about the whole thing.
rest in peace justin bieber first tattoo, gone but never forgotten pic.twitter.com/O9xt5fyy4G

— torrao ????????‍♀️ (@drewinner) October 21, 2017
me seeing Justin's new tattoo pic.twitter.com/0LSVagdE5T

— Justin Bieber (@bieberinmypants) October 21, 2017