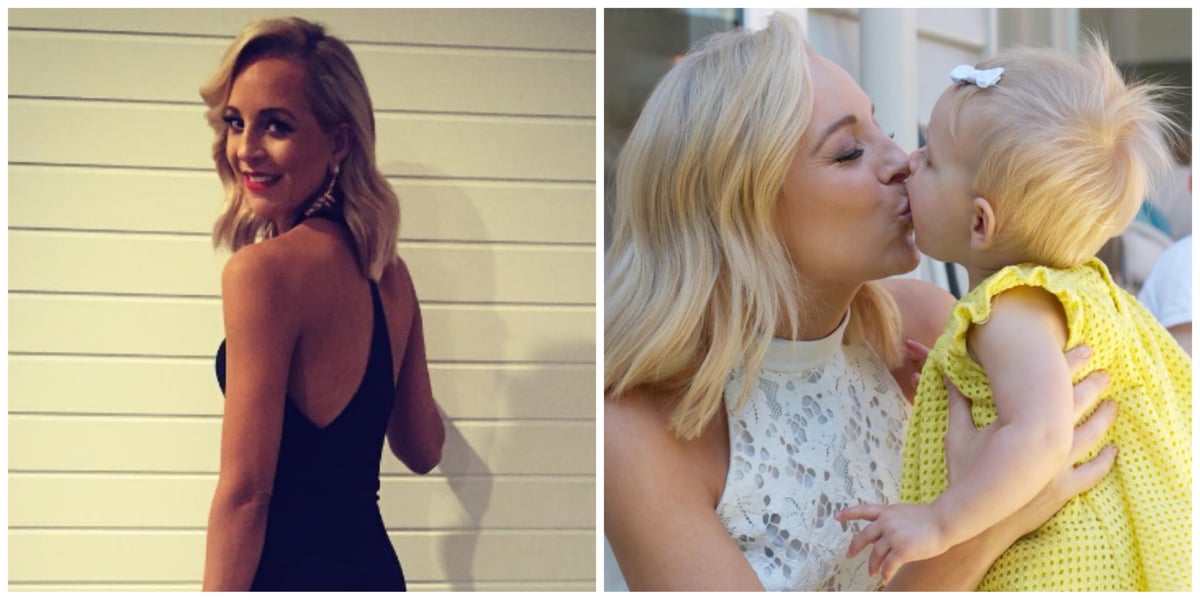 Co-host of The Project and mother-of-two Carrie Bickmore needs your parenting wisdom.
Taking to Instagram on Monday, the 35-year-old media personality shared a photo promoting her charity, Carrie's Beanies 4 Brain Cancer, adding that she'd been up extremely early thanks to her 14-month-old daughter, Evie.
"Before you roll out of bed… (FYI I have been out since 5am, thanks Evie)…jump on to carriesbeanies4braincancer.com and PRE ORDER your beanie. This is the beanie that inspired the double pom pom one in my collection. I wore it in a shoot last year. (You can't buy this one, this is from another shop 2 years ago!! Sorry) Any tips on getting a a kid to sleep past 5am are most welcome."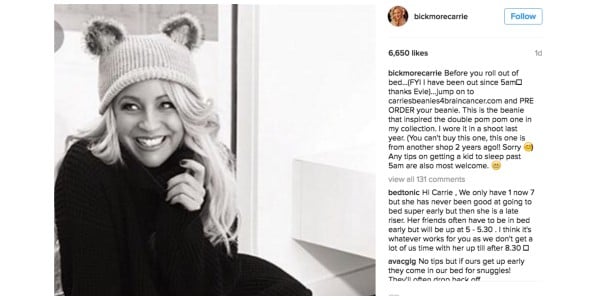 Headwear of a sleepless woman. Source: Instagram.
While it's no secret to anyone that's seen her, Evie is a particularly adorable little girl, but there's no denying that it's hard to love anyone at 5am. We feel for you, Carrie.
But in proof that it really does take a village to raise a child, Bickmore's Instagram has since been inundated with responses from parents on how to get Evie to sleep through.