When it comes to housekeeping, The Project's co-host Carrie Bickmore is all of us.
Alongside regular panellists Peter Helliar, Waleed Aly and Steve Price on Monday night, the mum-of-two discussed a new London exhibition that takes a peek inside teenagers' messy bedrooms.
Combining photographs and interviews, the edgy art show attempts to represent the intensity and chaos of a teenager's private space.
"Like all teenage bedrooms, you need to knock before you go in," Peter joked. "[That's] very important."
Meanwhile, for a more conservative Steve, teen bedrooms aren't a place for parents whatsoever.
"I never attempt to go into my daughter's bedroom," he explained, adding: "I've seen vaguely what's behind that door and it's not pretty. Sorry."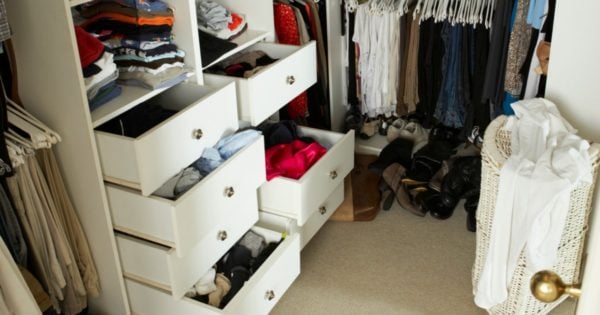 But Carrie? Her bedroom still looks exactly like it did when she was in the midst of adolescence, proving once and for all that she is literally our non-bed-making spirit animal.
"My room still looks like that," she told the live audience. "I would love to be a woman who has the bed made every morning. My room looks like that and I'm a grown woman."
In what will come as a relief to grubby working mums everywhere, it turns out Carrie's messiness reaches far beyond her doorstep, too.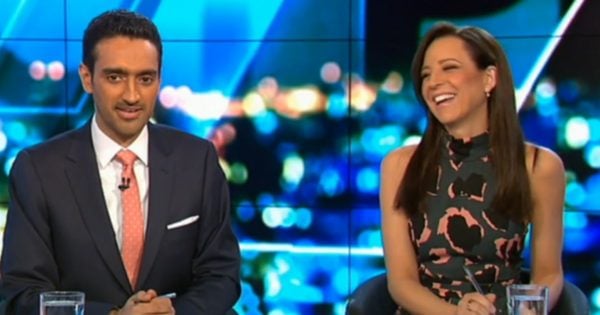 "Your dressing room here looks like that," Peter said.
"My whole house looks like that!" Carrie countered.
Ah, Carrie, we know your struggle all too well. May your bed always be unmade and your dirty clothes always on the floor.
In messiness, we unite.