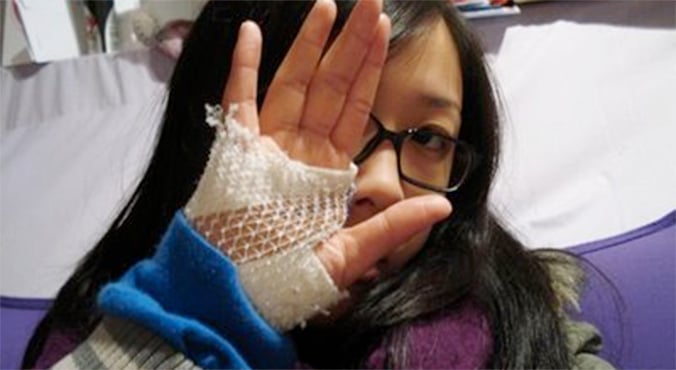 Image: Supplied
When I was 21, I was finally on the brink of "making it".
After years of hard work I was an illustrator, and people were paying me for my work. It was the one thing I loved, but it was causing me more physical pain than I could bear.
After developing an injury in my hand that made it too painful for me to draw, I had to let my illustration dreams go. Although I've never been a sporty girl, I could suddenly relate to the elite athletes who had to quit their profession after an unexpected injury.
It was devastating, because ever since I could remember my identity and future had been built around becoming Carla The Illustrator.
Art wasn't something I did on the side; it was my life and obsession. My bedroom was overflowing with sketchbooks, loose drawing paper and art supplies. I always had bits of paint and ink on my clothes and hands.
That's why it was so hard to let it all go. Even now, almost 10 years after I stopped illustrating, it still bothers me that I'm not drawing any more.
Watch: Aussie celebrities reveal their secret talent. (Post continues after video.)