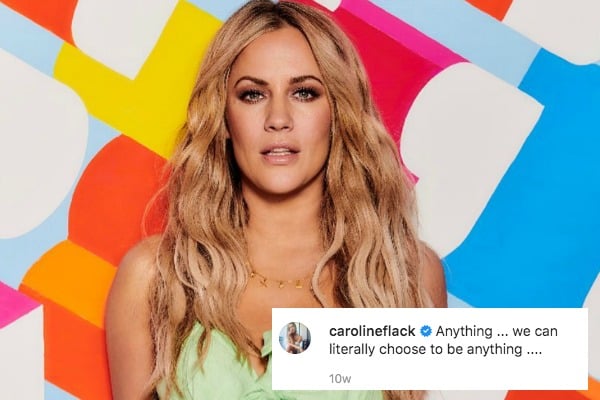 We are in the grips of an epidemic.
On the weekend former Love Island UK host Caroline Flack died by suicide.
We don't know the exact circumstances surrounding her death. We cannot know what she was thinking or the source of such helplessness.
But we do know what the headlines looked like in the last week of her life.
Charged in December 2019 with assaulting her boyfriend, the tabloids reported on her every step. The day before she died, The Sun reported on a Valentine's Day card mocking her with the words "I'll f**king lamp you".
The incessant scrutiny and criticism began in 2011, when the then 32-year-old X Factor host briefly dated One Direction's Harry Styles, who was 17.
Since then, it never really stopped.
Just 10 weeks ago, 40-year-old Caroline posted the words: "In a world where you can be anything, be kind."
 

View this post on Instagram

 
While her alleged actions against her former boyfriend ought to have been interrogated, the vicious personal attacks were not.
"To the press, the newspapers, who create clickbait, who demonise and tear down success, we've had enough," said Caroline's friend and replacement Love Island host Laure Whitmore on Radio 5 Live on Sunday.