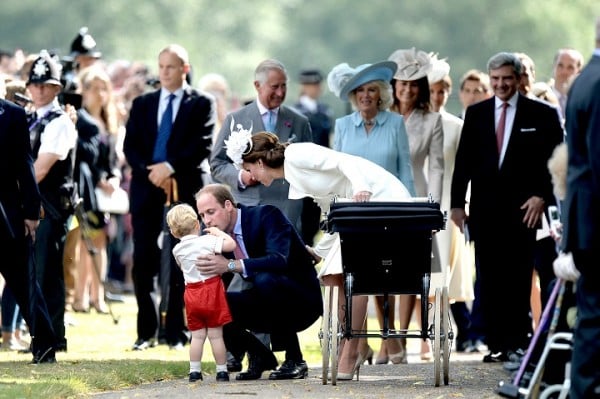 Today, I signed up to the Carole Middleton Fan Club. I moved from 'bloody-Carole-Middleton-pushy-mum and I mean seriously those-skinny-jeans and I bet her-breath-was-a-bit-rank-at-the-royal-wedding-because-of-the-Atkins-diet and …' to 'Carole Middleton: love her. Nope. Won't hear a word against'.
Like Debrief Daily on Facebook. 
And here's why: I think Carole might be just like us after all.
First, there were the images of gorgeous George, all toddly and chubby knee-ed at his sister Charlotte's christening – and Carole in the background, craning her neck and smiling an indulgent, grandmothery smile at her grandson.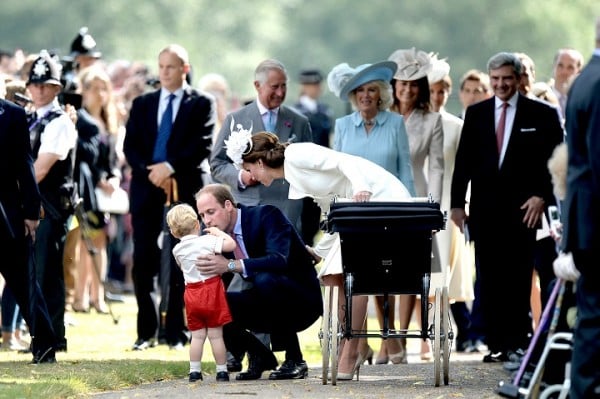 Then this weekend - and this is the clincher -  she was snapped at the Australia vs England rugby match, pouring a Shaz and Trace-like baby bottle of cheeky sav blanc into what looks very much like a plastic wine glass.