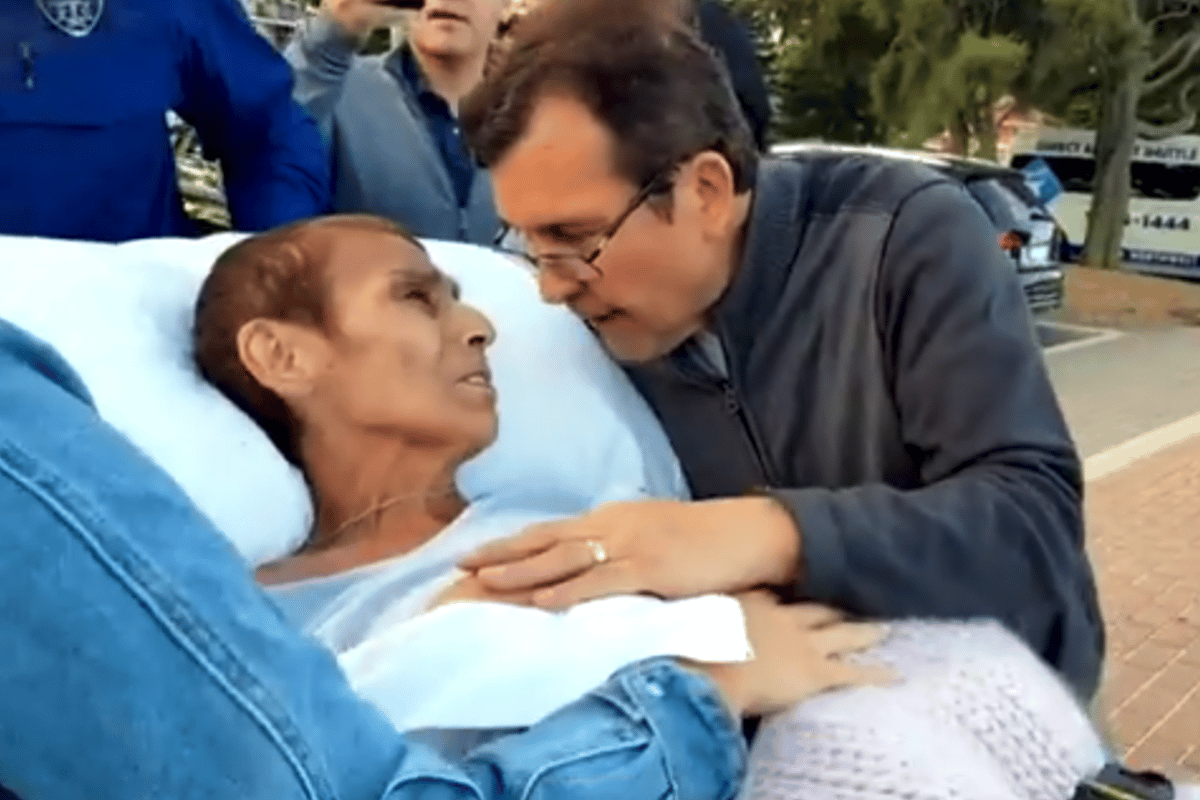 For 25 years, Carmen Leon de la Barra and her husband Antonio walked along the beach at Sydney's Brighton-Le-Sands.
Each evening, they would finish work at their accounting firm in Mascot and head to the beach where they would watch the waves with a thermos of tea in hand.
Last week Carmen's family, along with a team of paramedics and palliative care nurses, helped her to see the beach she loved so much for the last time.
Mamamia's daily news podcast The Quicky will get you up to speed on what you need to know today….

Carmen had developed terminal bowel cancer and was in palliative care in Sydney's west. It had been at least two months since she had last seen the water.
Knowing she had just days to live, she longed to see the sunset and the ocean with her husband by her side one last time.
Her family were determined to make it happen, so they contacted charity Dreams2Live4 who worked with paramedics and nurses to grant Carmen's final wish.
Last Wednesday a NSW ambulance helped Carmen make the hour-long trip from Mt Druitt Palliative Care to Brighton-Le-Sands accompanied by Antonio, the couple's three children and their partners and their nine grandchildren.