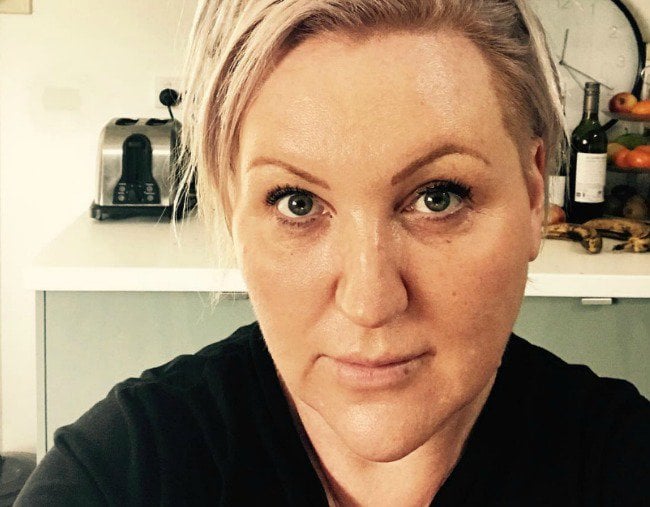 In the early hours of Wednesday morning, the body of a young woman was found on a Melbourne soccer field between Royal Parade and Princes Park Drive at Carlton North.
On Thursday afternoon, the victim was identified as 22-year-old comedian Eurydice Dixon. The night she died, Dixon had performed a comedy set at the Highlander Bar in Melbourne, leaving the venue just after 10.30pm.
Police allege that between the hours of 11pm and when she was found, Dixon was attacked and killed by a man she did not know.
In response to the media coverage of the murder, comedian Meshel Laurie has posed a powerful question on Twitter.
"When I was a 22-year-old comedian, I constantly walked home alone from gigs in the middle of the night because I couldn't afford tram fare, let alone taxis," she wrote.
"Should we allow murderous rapists and poverty to ensure we're locked inside for our entire lives?"
In a follow up tweet, Laurie added the unpaid gigs gave her the skills for the career she has now, but "the poverty and the inherent danger that brings into women's lives were an unavoidable part of it".
There's been an overwhelming response to Laurie's tweet, and some people have shared their own stories of walking home alone late at night:
I used to walk home from work through some sketchy areas because the bus didn't go that late. but you know, rent is totally optional, I don't need to work. /s

— octothorpe bears hate nazis (@thelittlepakeha) June 14, 2018
As a 25yo I constantly walked home from parties an hour away because I was that broke. Mind you I also didn't particularly care about my safety, but if I was male that wouldn't have been a problem would it?

— Ali Occasionally (@occasionali) June 14, 2018