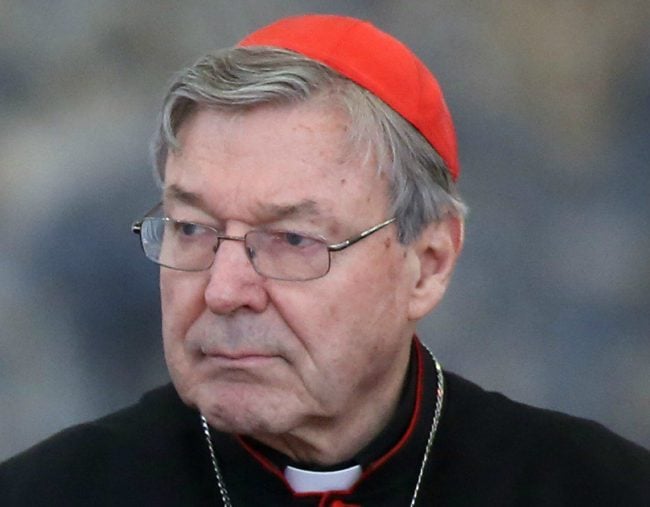 Cardinal George Pell has arrived at the Melbourne Magistrates Court to make his first appearance as the highest-ranking Catholic official to be charged with sexual abuse.
The third most powerful person in the Catholic Church made the short trip to the court from his lawyers' offices to the court just before 9am on Tuesday.
Pell was shepherded into court by a group of police officers through a crush of camera operators, reporters and photographers.
Several photographers were knocked over as they climbed the steps into the court building.