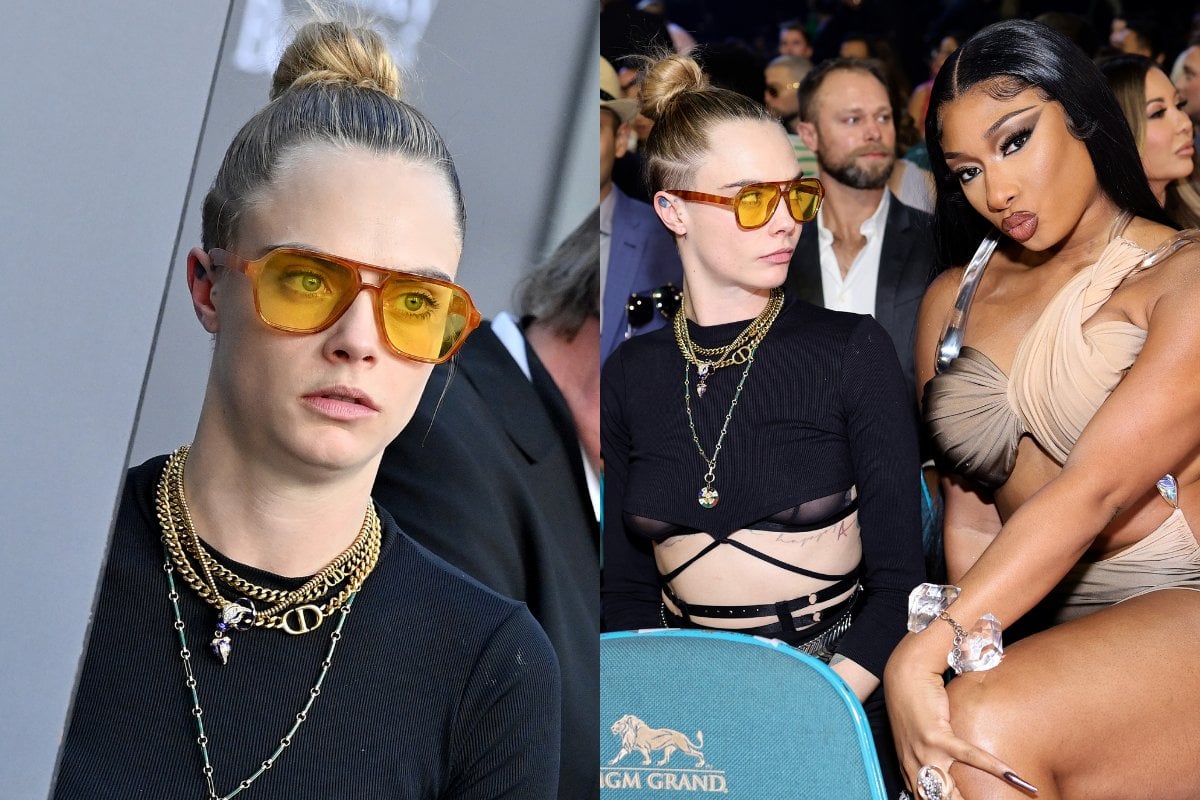 Cara Delevingne has everyone talking.
On Sunday night US time, the 29-year-old supermodel attended the Billboard Music Awards in Las Vegas. 
While no one's quite sure why she was there, it's suggested the model-turned-actor was Megan Thee Stallion's plus one. However, that doesn't explain her strange behaviour towards the rapper during the night.
Watch Megan Thee Stallion and Beyonce present at the Grammys. Post continues after video.
Before the show even started, Delevingne stole the show. 
While the supermodel didn't walk the red carpet, she was spotted making faces, talking and watching from a distance, as Megan Thee Stallion posed for photographs.
After a few minutes, Delevingne hopped onto the carpet, grabbing the train on the 27-year-old rapper's dress and throwing it up in the air, seemingly trying to make it float in photos.
She did this numerous times.
Cara Delevingne plays with Megan Thee Stallion's dress on the #BBMAs red carpet. pic.twitter.com/yIAC3lt0Ld

— Pop Base (@PopBase) May 16, 2022
Inside the show, Delevingne sat front and centre next to the rapper and made her presence known.
In a video recorded by a fan, Megan Thee Stallion is seen having a conversation with fellow female artist Doja Cat. The two - who were both up for big awards that night - were talking when Cara popped her head over and chimed in.