March was a big month for my boyfriend and I. We started things off by moving house. Then we got engaged. And finally, we bought a car. Or rather, he bought a car and I helped make the big decisions about makes, models, pricing, add-ons and financing. Either way, it felt like a month of momentous team efforts.
Incredibly, moving house didn't end our relationship. Hell, it didn't even really cause much of a strain.
Getting engaged was a disgustingly romantic Hollywood-esque moment that's still got me smiling four weeks later.
But buying a car? That has proved to be the ultimate test. Because now more than ever, I'm truly certain that car salesmen (not saleswomen) were sent down to earth to test our limits of sanity and blatant sexism.
"So you're not paying for it? Jeez, you're marrying alright, aren't you?" a lanky man in his early 30s said laughing awkwardly as my fiancé signed the paperwork that almost guaranteed this wholly unforgettable human would take home a commission.
From the desk, my fiancé looked up at me as if to say, 'I promise I'll get us out of here as soon as I can.'
Having done the preliminary research over a number of weeks, my partner was fairly certain on what he wanted when he walked into a reputable dealership. But like so many, when he actually walked in, he got overwhelmed and needed back up.
There were two models and he couldn't decide if leather seats mattered or if sunroofs were a good idea. Did we need four cup holders and how long a warranty should we be getting? Was going with a bank over a credit union a bad idea? Fixed-term loan or flexible?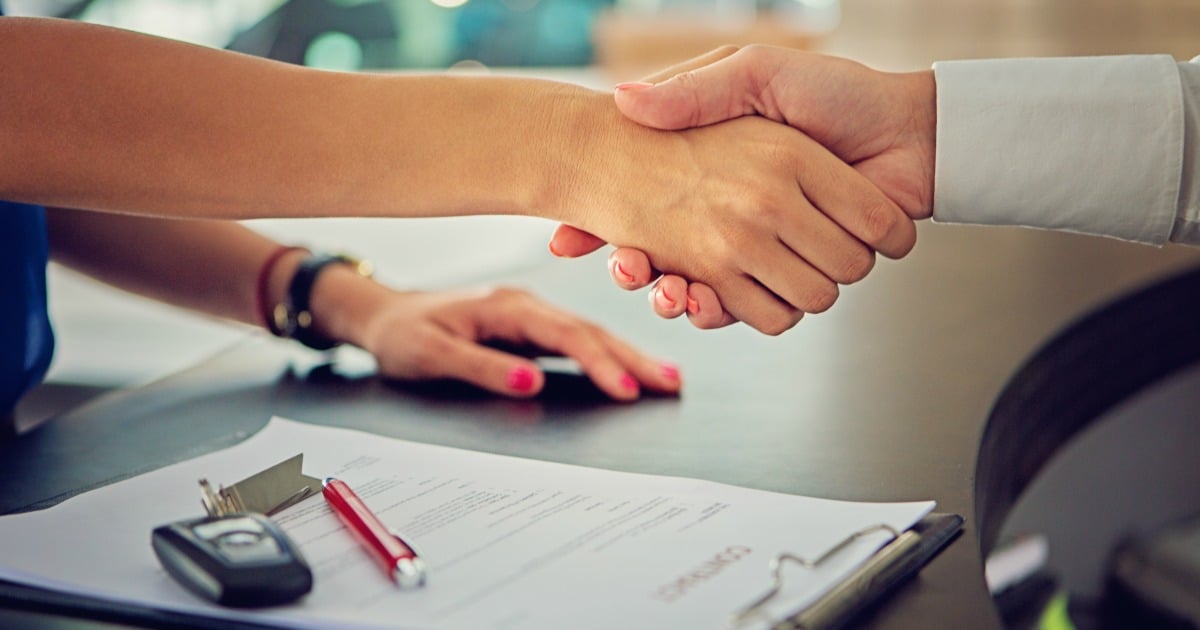 Seeing he was clearly struggling, I did the research and got some answers.
I read forums and car guides and even consulted with Google. I called my brother, a former mechanical engineer, and asked for advice. I spent hours weighing up the variables between loan options and created a pros and cons list and how both options would affect the next few years of savings goals all in a bid to give him the best chance to make a well-informed, stress-free decision.