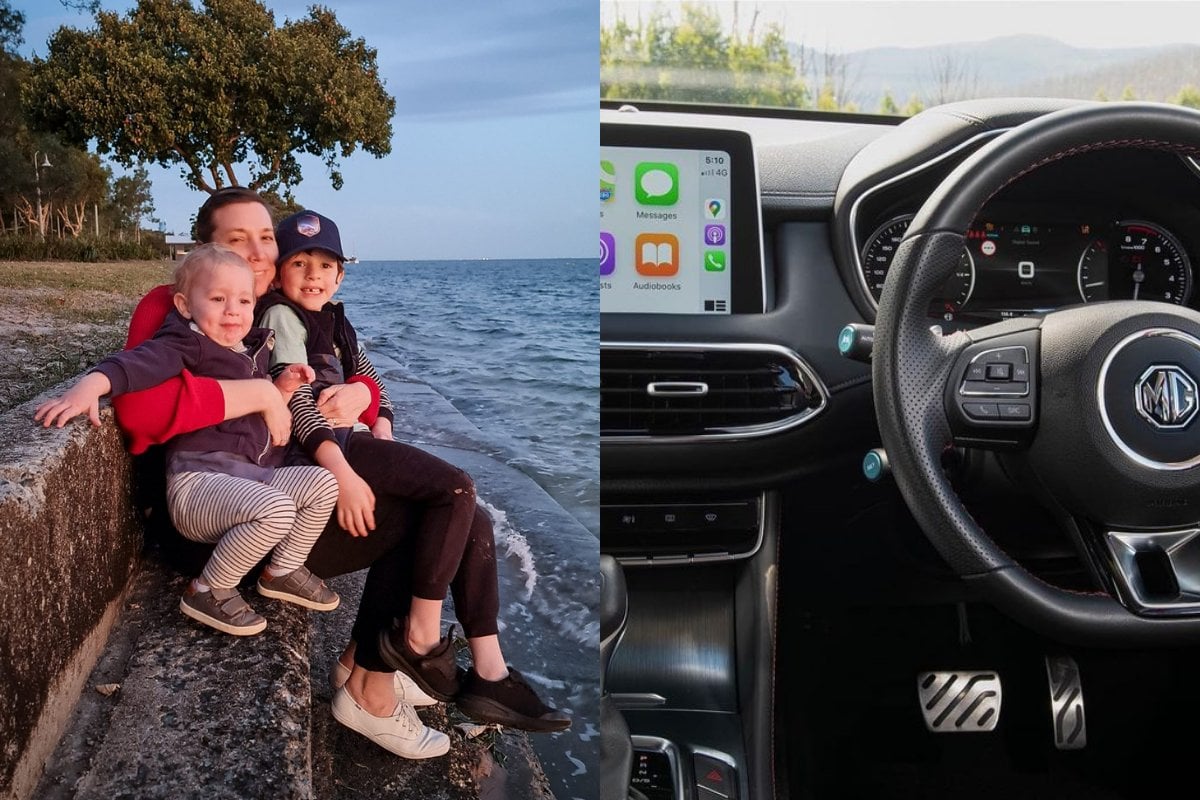 So lately motherhood has been rather overwhelming.          
Actually scrap that: motherhood is always rather overwhelming, which fluctuates in intensity by the hour.
But the past few weeks have been more intense than normal. 
My toddler is fast approaching two, and I don't like to pre-judge these things but I think we're going to have some really (sorry buddy) 'terrible twos' situations with this little human. 
Alongside this rampaging toddler, my big boy who's 6 years old is also meltdown central right now. 
He's in grade one this year, and it's been a big change from prep – more learning, less playing. And it's taking him quite a while to adapt to the new status quo. 
My heart. Image: Supplied.
I try hard to be a calm and present parent amongst the tantrums and demands, to respond evenly and with love to their emotional ups and downs, but some days I just can't and don't. 
Yesterday I missed big time. 
We'd basically run out of food so I couldn't put off the grocery shop any longer. I try to do the shopping solo, or with just one child whenever possible, but being school holidays, it was no dice Mama.