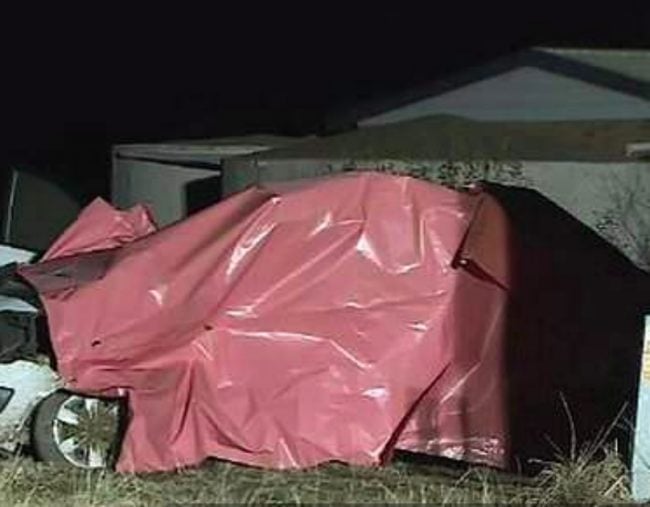 Two of the four friends killed when their car was T-boned on an isolated Victorian road held hands as they died from internal injuries.
The four women, aged 64 to 75, were on their way home from line dancing when their car was slammed into at an intersection at Navarre about 6pm on Saturday.
"Seeing that scene, it was horrific… four women who looked like they were just asleep, so they've died from internal injuries," Assistant Commissioner Doug Fryer told reporters on Sunday.
"The sight of the driver holding the passenger's hand as she passed will haunt me for some time."
The women were driving in a Kia Rio on an isolated, clear stretch of road in a 70km/h section when the other car came straight through an intersection in an 80km/h zone, Mr Fryer said.
"The elderly women had no chance whatsoever, there was no opportunity to take evasive action," he said, adding the intersection had no history of significant crashes.
Four people from a nearby house came out to help before emergency services arrived.