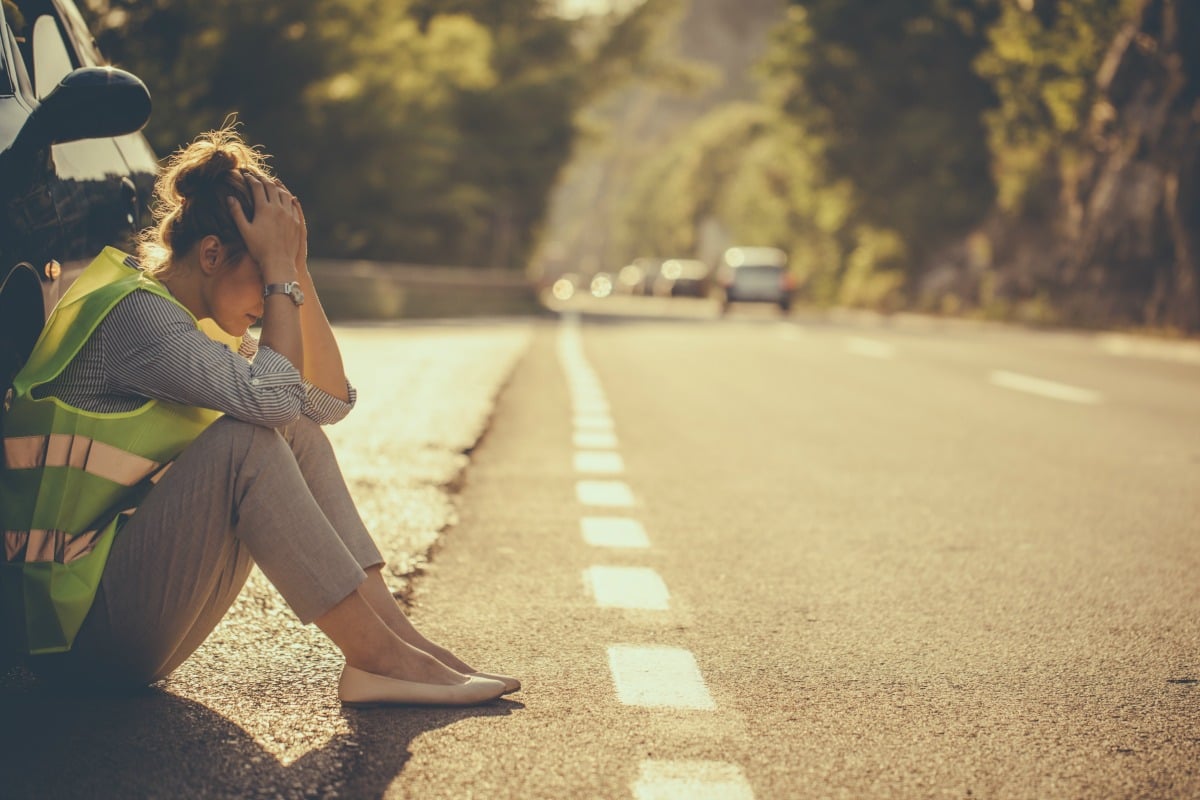 If you're reading this right before you go and jump in your car, take note.
According to disturbing new statistics, it turns out women are considerably more likely to die in a car crash than men are.
Although men are more likely to be involved in a car crash, women are more likely to suffer from serious or moderate injuries when involved in a car accident.
According to stats shared in Caroline Criado Perez's new book Invisible Women: Exposing Data Bias in a World Designed for Men, an extract of which was shared on The Guardian, when women are involved in a car crash, they are 47 per cent more likely to be seriously injured than men and 71 per cent more likely to be moderately injured.
In a crash, women are also 17 per cent more likely to die.
These harrowing statistics come down to one factor – cars are designed with men's safety in mind, not women's.
Until just a few years ago, car manufacturers didn't carry out tests using 'female' crash test dummies in the driver's seats.
Instead, since the 1950s, crash test dummies have been based around the 50th-percentile male.
Want to get up to date with today's top news? Listen to the latest episode of The Quicky here. Post continues below…
This means that the dummies used in car crash testing weighed 76kg and were 1.77m tall, meaning they were considerably taller and larger than the average woman.
The dummies used also had male muscle-mass proportions.
Decades ago in the 1980s, the case for the inclusion of a female crash test dummy was argued by researchers at Michigan University.
In the end, however, manufacturers largely ignored the advice and continued to test cars based on the safety of males.
Although in 2011 car manufacturers started to use smaller crash test dummies which replicated the female form, there's no denying that the consequences of this shortcut being made by manufacturers for many years beforehand may have been deadly.