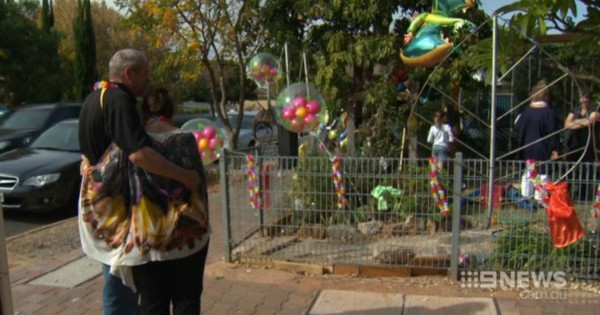 The mother of two young girls tragically killed in a horror truck smash has revealed her daughters, Willow and Caitlin Hamilton were off on a special outing with their grandparents, Greg and Rosemary Galatis, when they were killed.
Willow, five, and Caitlin, 10, were thrilled to be heading off on an adventure, caravaning at Willow Springs Station in the Flinders Ranges with their 'Papou' and 'Nanna', Leanne Hamilton-Kinnear told The Adelaide Advertiser
The location was a family favourite, with Willow reportedly named after the camping spot.
"It was the girls' first time staying in the caravan and they were really looking forward to it," she said. "It was their first trip away just with their grandparents. It was a special trip. We said goodbye to them in the morning and we took them over to Nanna and Papou's with their bags."
"They were on an adventure," Hamilton-Kinnear said.
The adventure was brought to a heartbreaking halt when the family collided with a truck on the Augusta Highway.
According to The Advertiser, the accident took place just before 12.30pm on Sunday, the Subaru station wagon, towing the caravan that was to be home for the girls and their grandparents, collided with a southbound truck towing a car trailer.
The smash occured approximately 2km south of Crystal Brook, South Australia.
The truck driver was air-lifted to Royal Adelaide Hospital where he remains in a critical condition, and three passengers, two 42-year-old women and a 50-year-old man, were treated for non-threatening injuries.