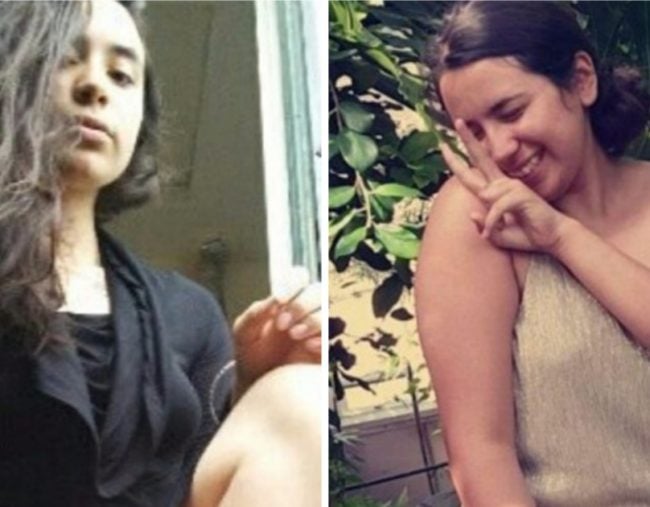 A 14-year-old girl in the US has been killed in a car accident and her death live-streamed to social media by her sister, who was driving the vehicle and has since been charged with driving under the influence.
Jacqueline Sanchez Estrada, from Stockton in California, was just weeks away from her 15th birthday and her corresponding Hispanic celebration of Quinceañera.
Just after 6.30 pm on Sunday, Estrada was in the back seat of a car driven by Obdulia Sanchez, her 18-year-old sister. Next to her was a friend, another 14-year-old — neither were wearing seat belts.
The teens were driving through California's Central Valley, with Sanchez filming as she drove.
In the feed, everyone is laughing as Sanchez sings into the camera and uses her phone to document the countryside and the two girls in the back.
Without warning, however, the screen turns black and then red. You can hear screams as the car spins out of the control.
It's reported that Sanchez drove the 2003 Buick off the edge of the road and then overcorrected. The car crashed into a barbed-wire fence and flipped.
The next image — Sanchez was still filming — is of her sister, flung out of the car's window, lying in a field, her head covered in blood, not moving.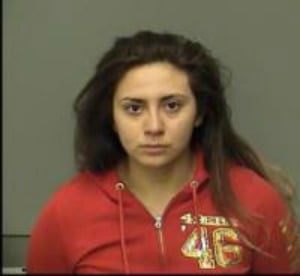 "Hey, everybody, if I go to jail for life, you already know why," Sanchez tells the camera. "My sister is f*cking dying. Look, I f*cking love my sister to death. I don't give a f*ck. Man, we about to die."
"This is the last thing I wanted to happen to us, but it just did. Jacqueline, please wake up."
The 18-year-old continues to explain what happened via her Instagram Stories—and becomes increasingly hysterical as she realizes that Estrada would not be "waking up."
"I don't f*cking care though," Sanchez yells at the phone. "I'm a hold it down. I love you, rest in peace, sweetie. If you don't survive, baby, I am so f*cking sorry. I did not mean to kill you, sweetie. Sweetie, I am f*cking sorry."
The 14-year-old was reportedly declared dead by authorities at the scene.
Sanchez faced Merced County Jail yesterday, accused of driving under the influence of alcohol and drugs, as well as gross vehicular manslaughter.
The other girl who was riding in the backseat of Sanchez's car has not been named. It's reported she suffered a serious injury to one of her legs but is in stable condition. Sanchez complained of chest pains and a sore knee after the crash.
According to Buzzfeed, which spoke with Highway Patrol Sgt. Darin Heredia, police are "well aware" of the video and are trying to determine both its legitimacy and the role it played in the crash.
A GoFundMe page has been set up to help pay for Estrada's funeral.