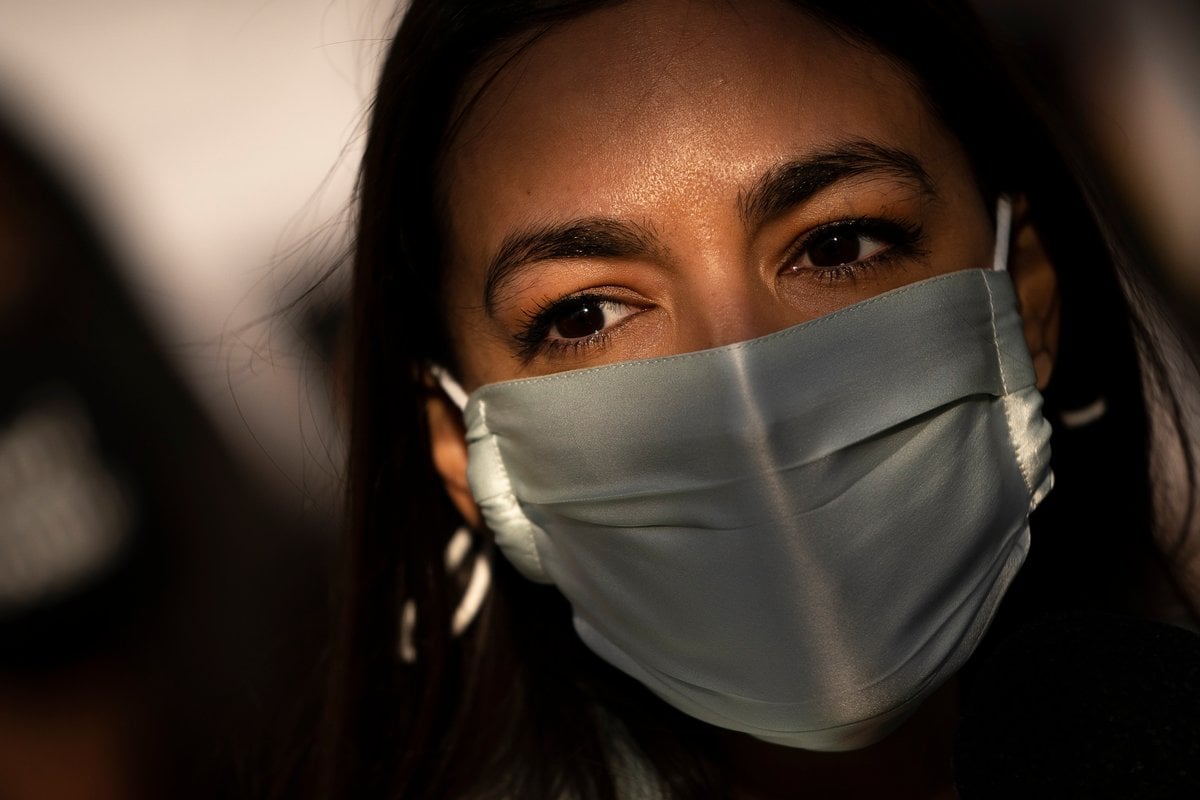 Alexandria Ocasio-Cortez reveals she is "a survivor of sexual assault".
US Democratic Congresswoman Alexandria Ocasio-Cortez has opened up about being a sexual assault survivor during a video detailing her experience in the Capitol Hill riot.
Explaining she feared for her life during the riot, which was incited by President Donald Trump and some fellow Republicans, Ocasio-Cortez accused members of the GOP of using "the tactics of abusers" by "encouraging" rioters. 
"The reason I'm getting emotional in this moment is because these folks who tell us to move on, that it's not a big deal, that we should forget what's happened, or even telling us to apologise, these are the same tactics of abusers," she said.
"I'm a survivor of sexual assault," the 31-year-old revealed, holding back tears. "And I haven't told many people that in my life. But when we go through trauma, trauma compounds on each other."
On January 6, the day of the riot, Ocasio-Cortez said she hid behind a toilet door in her office, when she heard one of the rioters yell, "Where is she? Where is she?" 
"This was the moment where I thought everything was over," she reflected. "I thought I was going to die."