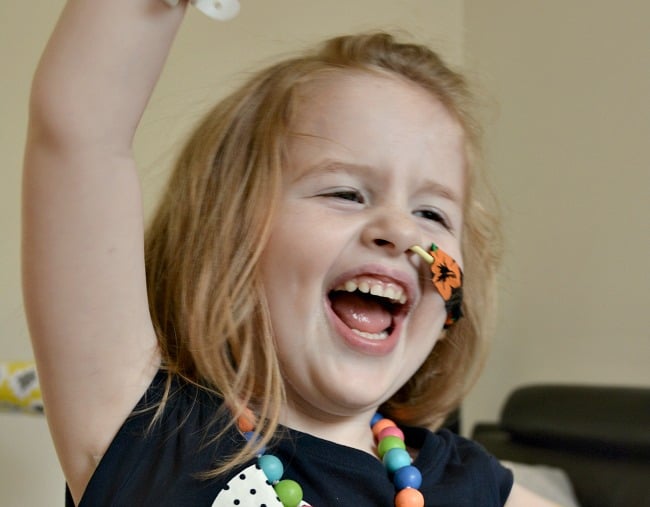 Isla Duns has spent half of her six years in and out of hospital. After experiencing bladder and bowel issues in 2015, the Sydney girl was diagnosed with a rare condition called autoimmune autonomic neuropathy.
This means her immune system mistakenly attacks her body, causing damage to the nerves that manage everyday functions. Her mobility is affected, as are her digestion and bladder function.
For Isla's mother, Natlie, the diagnosis was a double-edged sword – it meant answers to questions she had long been asking about her little girl's health, but also a future of plagued with uncertainty and ongoing hardship.
"She knows she's a little bit different, and we try not to make that a negative thing," Natalie said. "The main issue is around inclusion, as there are things she can't do that her peers can. Mainly sport, even running around the playground. And she can't eat like other people – she's tube fed, so eats very little orally."
Sue Channon talks about what it is like to be a parent of a very sick child and what people can do to make life a little bit better. (Post continues below.)

There is no quick-fix for the school girl's condition. She must have daily medication, plus attend Sydney's Children's Hospital at Westmead every three weeks for intravenous immunosuppressants treatment. Then there are the unexpected stays when her condition deteriorates, the longest of which was four months.
Though Isla remains "incredibly positive", Natalie has watched her have to mature beyond her years.
"She's six going on sixteen. So she has lots and lots of questions. We are honest with her, but we try not to focus on the future, just on the here and now," Natalie said. "She knows that when she comes into hospital it's for treatment that will make her better, so she can spend more time at school, more time playing with her friends. And she's slowly accepting of that."
Helping her stay upbeat during treatment is a special group of children's entertainers known as Captain Starlights. Courtesy of the Starlight Children's Foundation, these men and women have helped her learn how to play the Ukulele and even sprinkle magical fairy dust in her hospital room (so her imaginary fairy friends at home aren't forgotten about).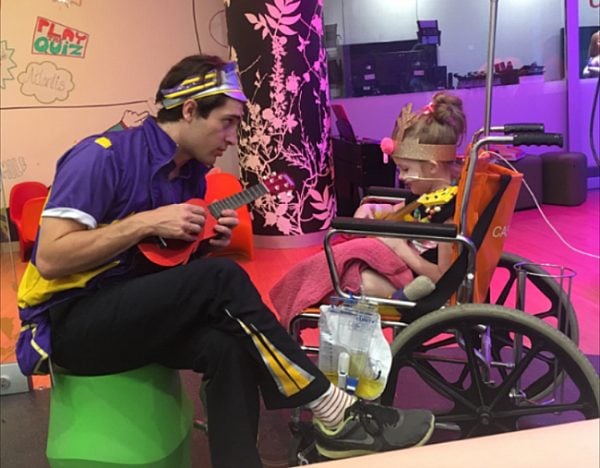 "They have an amazing ability to completely change your day," Natalie said. "For Isla, she's had lots of long stretches in hospital and some of those days when she's really unwell and not with it, the only time she smiles is when she sees the Captain Starlights. She absolutely lives for them. They have an amazing ability to completely change your day."
At Westmead alone, these men and women cheer up nearly 1000 children each month, while 2300 sick kids and their families seek sanctuary in the Starlight Express Room. These rooms are available in every children's hospital around the country 365 days a year, and offer much needed respite from the monotony of the wards and the stresses of treatment. There, patients and their families can watch movies, play video games and instruments, get involved in crafts, and a host of other activities hosted by Starlight Foundation volunteers.
For Isla's nine-year-old sister Imogen, it's a place where she can spend some time alone, while also being close to her family. For Isla, it's a place that makes treatment bearable.
"It's gotten to the point that Isla actually enjoys coming to hospital," she said. "It could be hard getting in the car every week to come to treatment, but she loves it. And that's because of the Starlight Room and the Captains."
This year, the Starlight Children's Foundation needs to raise $1.3 million to continue to support more than 33,000 sick kids & their families, just like Isla. Find out how to donate, fundraise or volunteer via the Starlight Children's Foundation website.