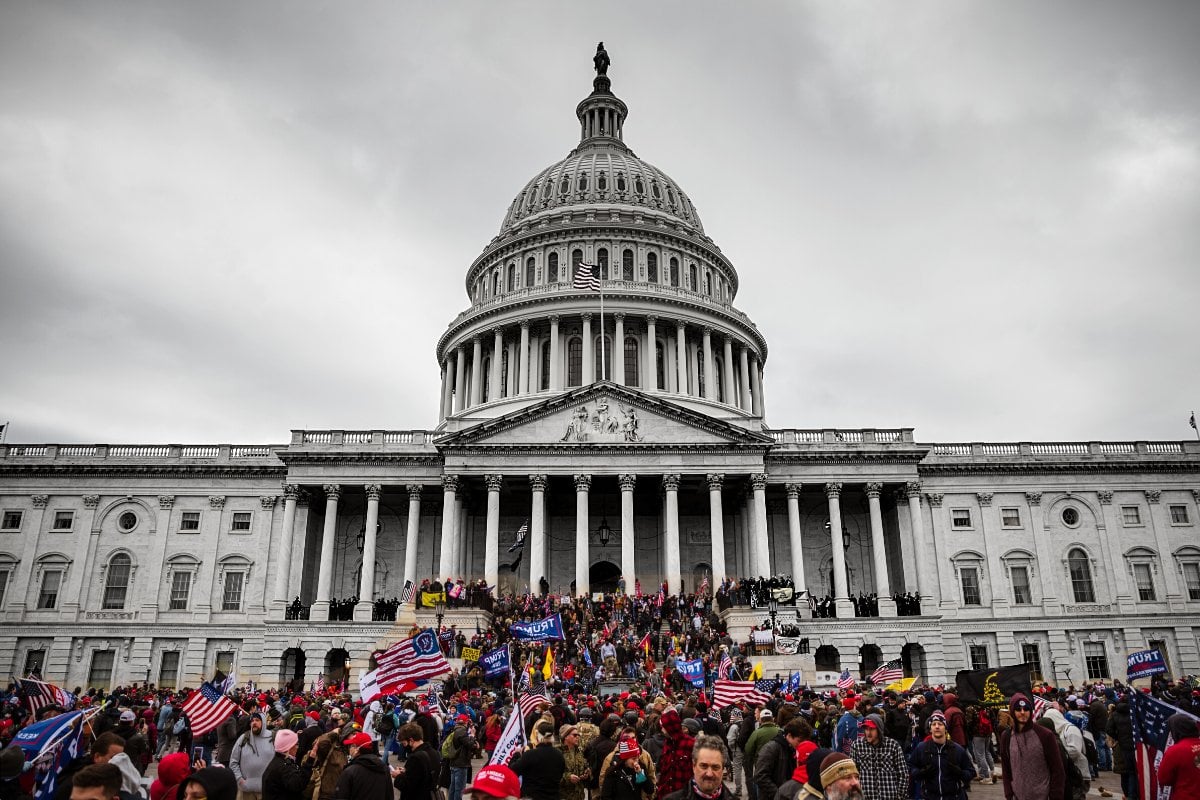 On January 6, 2021, a pro-Trump mob that surpassed into the thousands stormed the U.S. Capitol building, all in bid to halt Congress from formally confirming Democrat Joe Biden as the next president. 
They battled with armed police brigades, and the protestors who broke into the building sent lawmakers and journalists into lockdown. 
When inside, the trespassers looted items from offices, waved confederate and U.S. flags and insisted the election had been stolen from the former president Donald Trump.
Five people died as a result of the attack.
A large number of the rioters came directly from the 'Save America Rally' that had occurred just hours before at a park near the White House, 
Trump told the crowds: "Our country has had enough. We will not take it anymore, and that's what this is all about. To use a favorite term that all of you people really came up with, we will stop the steal."
Watch: CNN's Van Jones urges his Republican friends to ask themselves an important question about the Capitol siege. Post continues after video.
It's been a year since the U.S. Capitol riots, and 700 people in total have been arrested over the incident since then. 
Trump was impeached by the US House of Representatives for "inciting" the riot, but as of last month he continues to maintain he had little to do with the insurrection - which he claims was a "completely unarmed protest of the rigged election".
Trump may have dodged legal repercussions for the riot so far, but his supporters have not. 
Here are the legal implications some of the most infamous faces of the U.S. Capitol riot are dealing with. 
Jacob Chansley, AKA the 'QAnon Shaman'.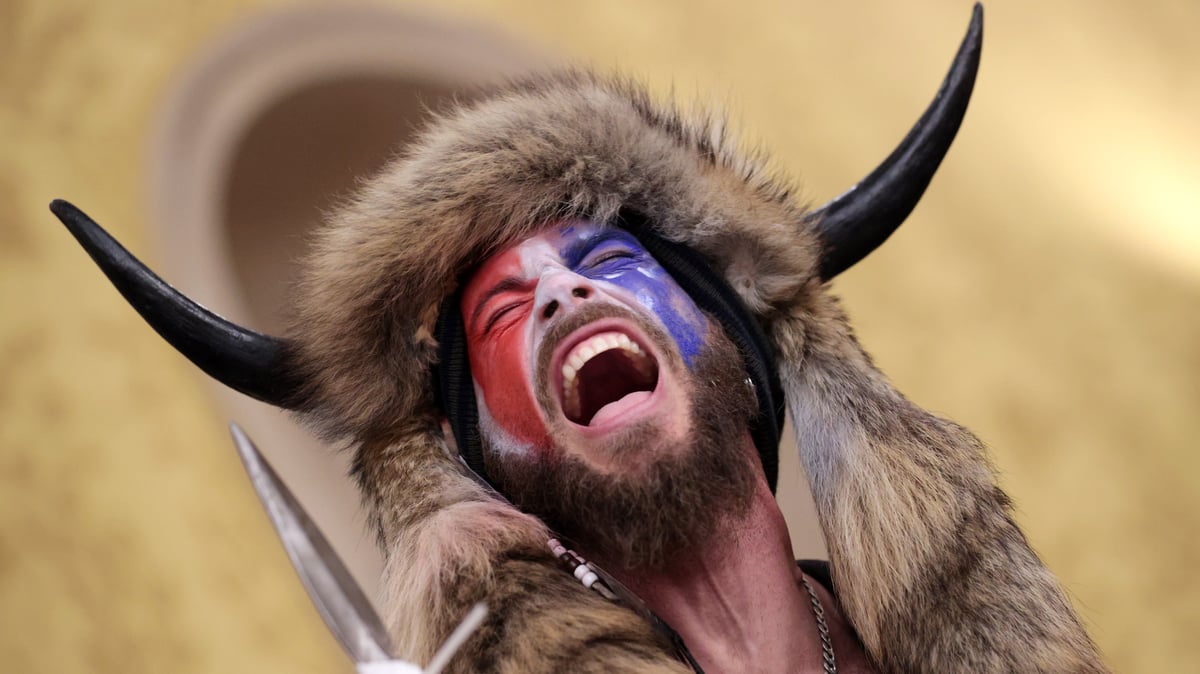 Image: Getty.