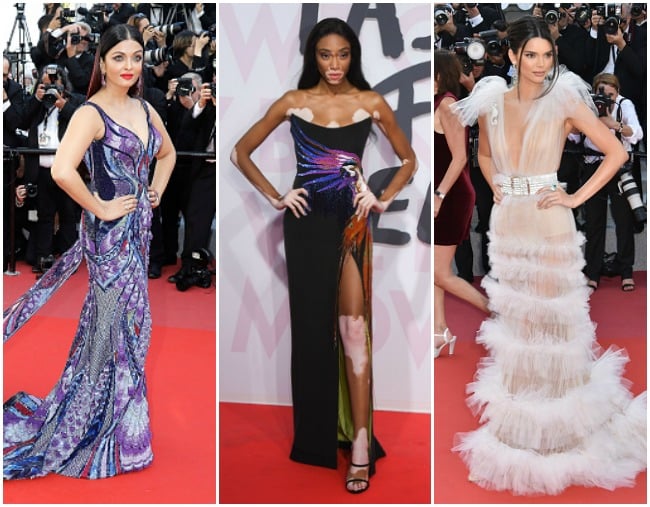 This story will be updated (most recent at the top) throughout the 71th Cannes Film Festival so you can perve at all the best celebrity Cannes 2018 red carpet, after party and street style looks.
Just as the dust is settling on the Met Gala 2018 red carpet, the 71st Cannes Film Festival has begun.
Every May, Hollywood A-listers, up-and-coming actors, film makers, models and other celebrities we don't know the names of make their way to the South of France to attend the 11-day Cannes Film Festival.
Yes, 11 days of film premiers, exclusive events, galas and parties.
And lounging on multi million dollar yachts, naturally.
For us, this means almost two weeks of watching some of our favourite celebrities like Cate Blanchett, Penelope Cruz, Julianne Moore and Kristen Stewart walk red carpets in gorgeous haute couture gowns and resort wear.
And we're here for it.
Below you'll find a running tally of everything everyone is wearing at the 2018 Cannes Film Festival.
Because… beautiful people in nice clothes we can't afford.