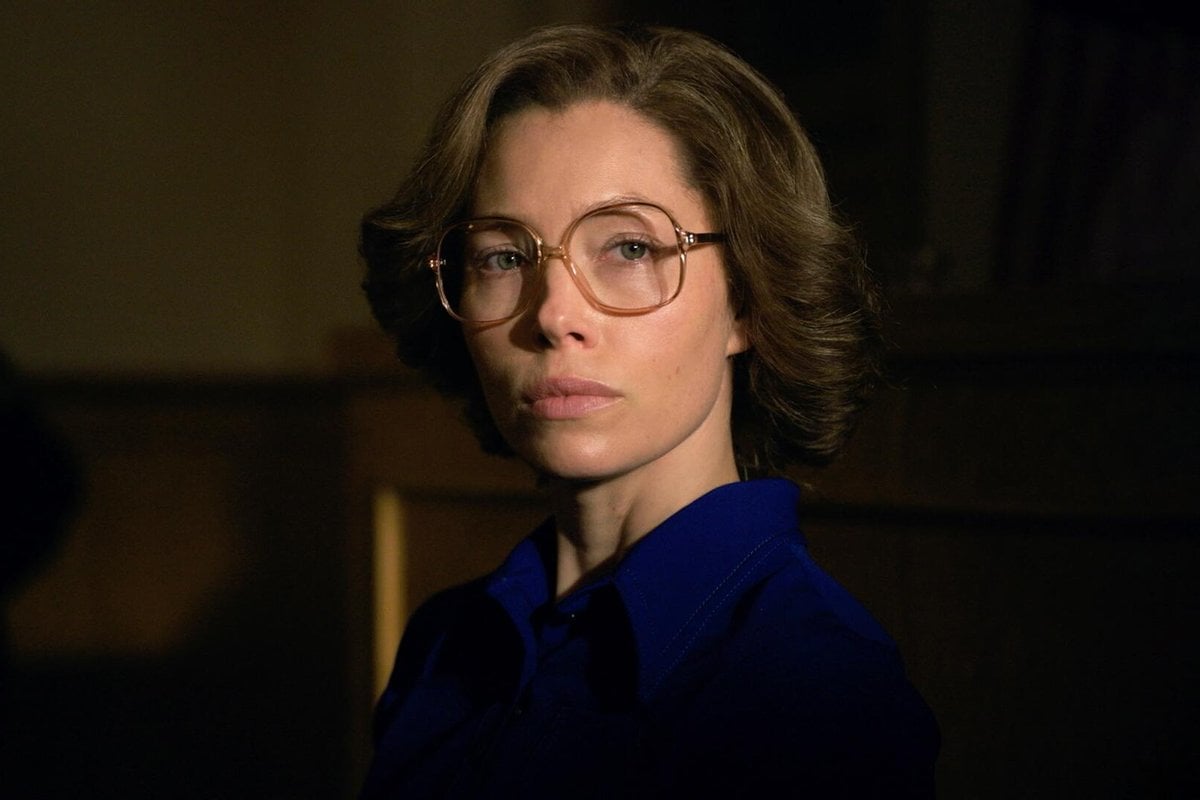 On a summer day in 1978, on a church volleyball court in the countryside, Candy Montgomery bumped into Allan Gore. 
The friends and neighbours had been diving for the same ball and their bodies collided. 
It was a seemingly innocuous moment for those watching on from the sidelines, but for Candy, it was a revelation. 
Allan smelt good. She decided in that moment to initiate an affair with him. 
Two years later, Betty Gore, Allan's wife and Candy's friend, was dead and Candy was charged with her murder.  
This stranger than fiction tale of how a preppy 1980s housewife came to murder her friend with an axe has been brought to life in Disney+'s new mini-series, Candy. 
The true crime series stars The Sinner's Jessica Biel as Candy and Yellowjacket's Melanie Lynskey as Betty. Pablo Schreiber, Timothy Simons and Justin Timberlake also star in the five-part series. 
Watch the trailer for Disney Plus's Candy. Post continues below. 
But back to that volleyball court. 
The Montgomerys and the Gores lived in the American 'countryside', a collection of little towns in eastern Collin County, near Dallas, Texas. Candy, her husband Pat, and their two children, had moved to the area a year earlier and Candy had quickly settled into the local church community. 
It's there that Candy and Pat met Betty and Allan. 
The two couples moved in the same circles, with Betty and Allan's daughter often having sleepovers at Candy and Pat's house. 
For several weeks before the volleyball match, Candy had been talking to her friends about having an affair. She wanted easy, transactional sex. She wanted 'fireworks'. When she smelt Allan on the court, she realised she may have just found exactly what she was looking for. 
Over the next few weeks, Candy began to suspect that Allan was interested in her too. He would wink at her sometimes, like they shared a private joke. And they'd often linger back, long after everyone else had left the church, to chat. 
One night after choir practice, Candy approached Allan as he was getting into his car. 
According to Texas Monthly, she leaned into Allan's car and said: "I want to talk to you sometime, about something that has been bothering me."
Allan suggested they talk in that moment, so Candy slid into the passenger seat and told Allan she was attracted to him. Then she jumped out of the car and hurried across the car park. 
After that conversation, Allan couldn't get Candy off his mind. She was so different to Betty. Confident and outgoing, where Betty was shy and anxious.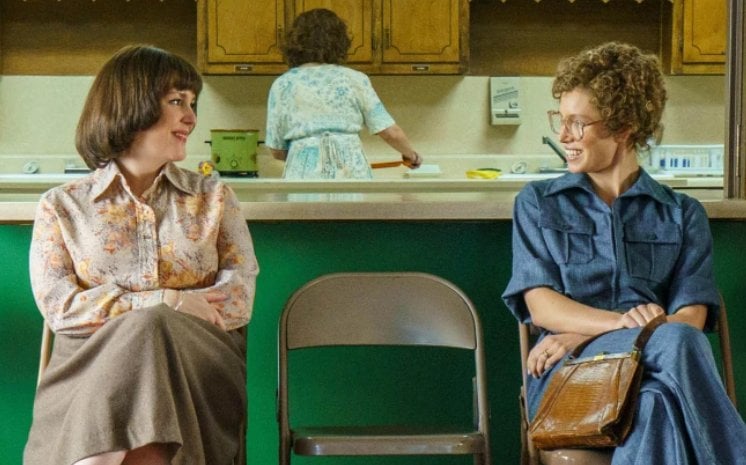 Image: Disney Plus.