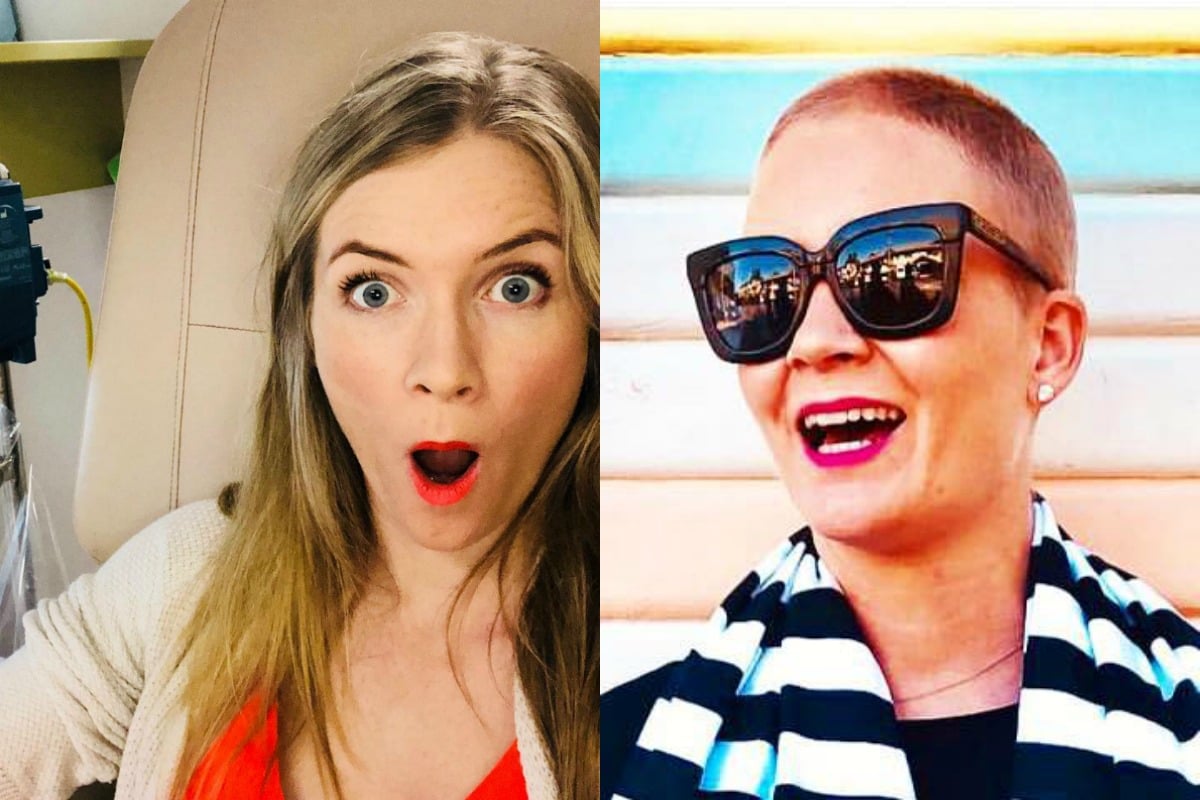 My Darling,
I'm so sorry. If you are reading this and seeking out information for you or a loved one, I'm sorry. It's just shit. It's not fair and I'm sorry that you need this info.
The first few days and weeks can be a little overwhelming, so this is everything that I found helpful after my diagnosis of Hodgkin's Lymphoma, and I hope it will help you too.
Briony Benjamin shares her story below. Post continues after video.

Don't google it and don't get too far ahead of yourself.
On the day I was told I had Lymphoma my specialist advised me not to google what I had and not to get too far ahead of myself. Not to spend energy thinking about the unknown but instead focusing on the next few steps. For me, that was focusing on the next three things – blood tests, heart and lung tests, and an appointment with IVF Australia. That was all I needed to focus on. It's challenging but in the first few days for me, less info was more.
Sometimes things don't need to be accepted, just understood.
An amazing friend of mine sent the below postcard to me early on: