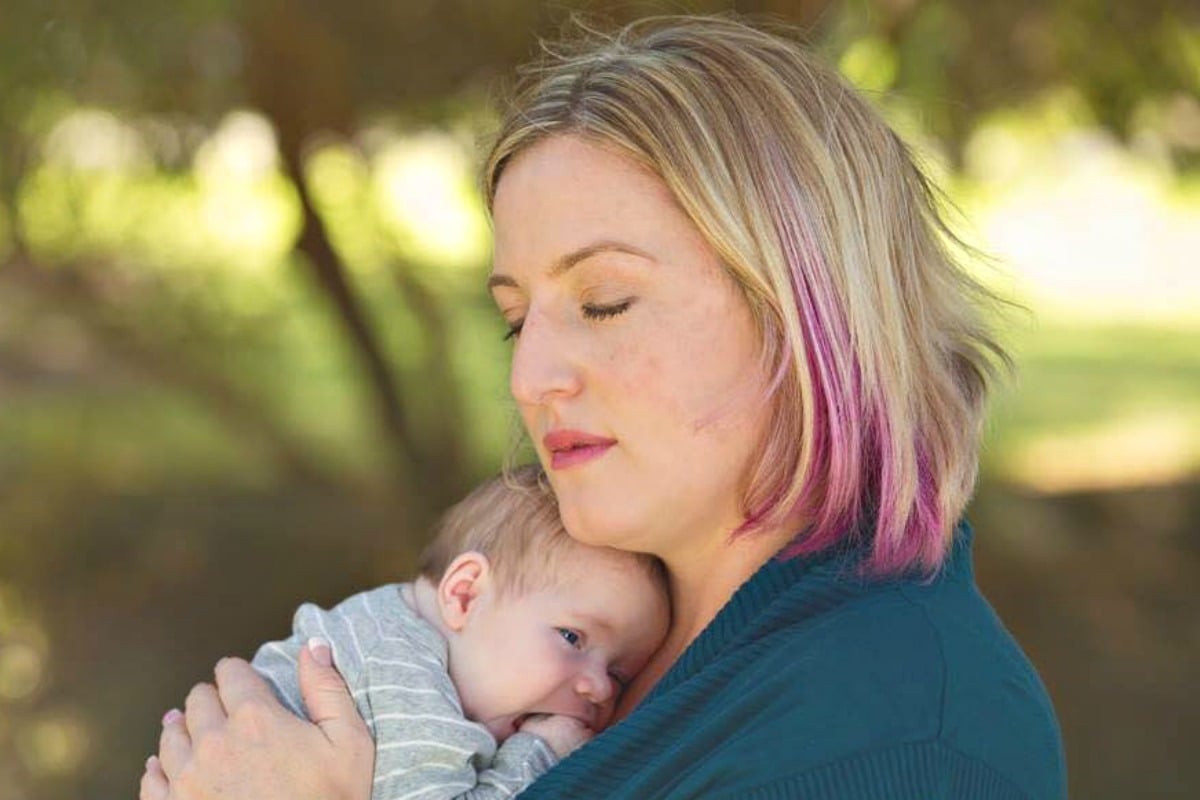 There are three main relationships we experience in life that define us and change us, bend us or break us; friendships, romance, and most importantly, our relationship with ourselves.
I've never considered myself to be a relationship expert – far from it. I have always approached love with a fanciful notion, a head full of Disney-inspired romance with the appropriate yard-length of white picket fences and hallways filled happy smiling faces.
In hindsight, my over-enthusiasm for a notional romance, meant I missed the red flags or overlooked the warning signs when something was terribly amiss, or the puzzles pieces simply weren't a good fit. I was so determined to find my place in this world as a wife and a mother, that I lost myself completely.
Each of my forays into love ended with a more spectacular combustion than the last. But this last time, I finally learnt the lesson the universe was sending – it just took a brutally aggressive cancer diagnosis and six years of stupidly shutting my mouth about toxic physical and controlling behaviours, for me to snap and it to sink in.
The diagnosis came just 18 hours after I gave birth to my second child. Stage 3B breast cancer.
After my diagnosis, I was connected by my breast care nurse with several support systems, including online forums, counsellors and groups of other young women and mothers who would meet to discuss their diagnoses and treatment and any plans they had for surgery.
What struck me most when listening to the many varied stories of hope and fear and survival, was how jealous I was of the women whose husbands or partners were so present in their recovery; taking care of children, going to chemotherapy and coordinating food deliveries from friends. Some men just seemed to elevate and do anything they could to reassure and rally.
But, for every warrior with a dedicated soldier at her side, I was brokenhearted to discover there were just as many warriors finding themselves alone in their fight – suddenly single, with or without children – and navigating unsteady waters in a sinking relation-ship.
My own was too far gone to be salvaged, yet still I clung on.
I stayed because, at first, I wasn't confident to be on my own.
I stayed because we had children.
I stayed because I had cancer.
It was him who left.
The sad truth is that the first casualty of a cancer diagnosis is often a personal relationship. I have not met a warrior yet who hasn't regaled me with stories of boyfriends that backed away, husbands who hid from harsh reality or friends that faded into the background – even disappearing all together; stories of once being invited to parties and parent gatherings, to all of a sudden be ostracised.