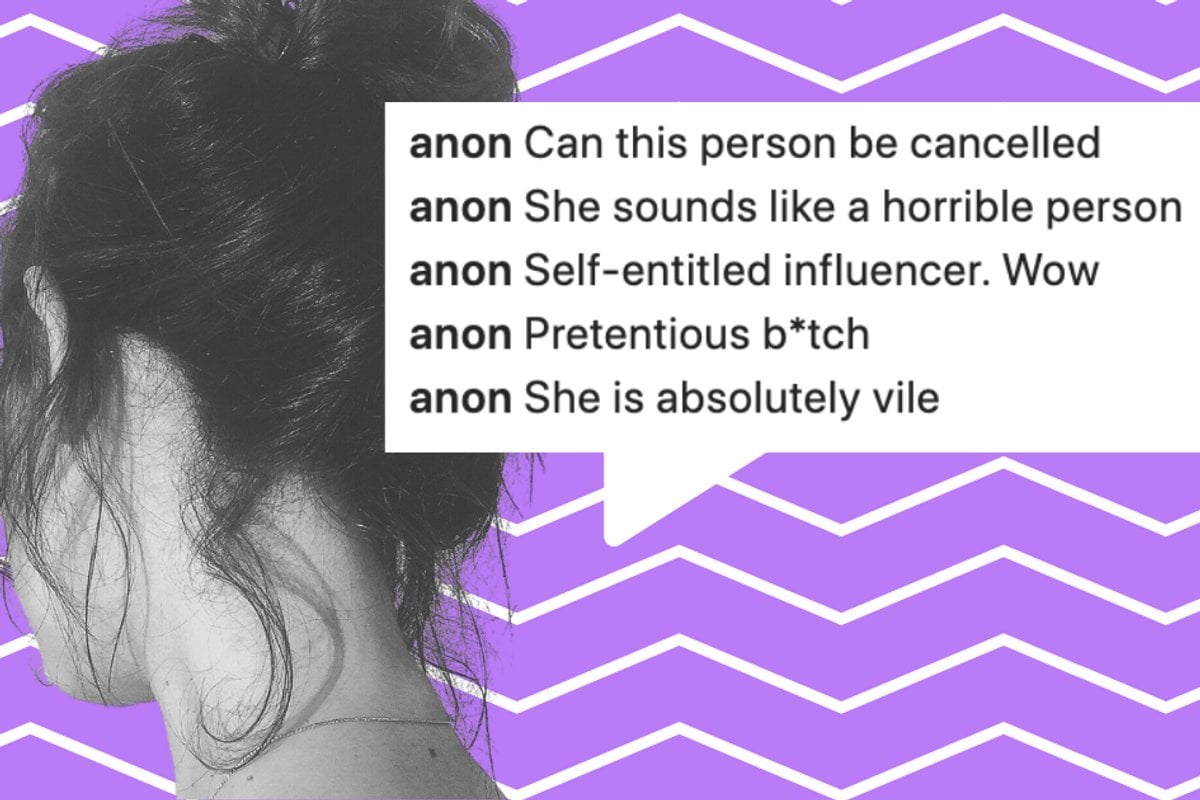 For nine months, I've co-hosted a comedy podcast called Cancelled. It tackles the ridiculousness of cancel culture, while re-examining the stories of those people or TV shows or institutions that frequently come up alongside the word 'cancelled'. But alongside the humour, an uncomfortable truth has emerged time and time again: the stakes are different for women. 
No one is hated on the internet like a woman who's done something that's not that bad.
Let me start with a story.
It's a real one, but I'm taking out the names of the people involved because this isn't about them. It's about the phenomenon that happens over and over again, that we never get to properly interrogate because we want to talk about THAT WOMAN SPECIFICALLY AND HOW HORRIBLE SHE IS.
A young woman books a hotel for her honeymoon and after having to cancel her wedding because of COVID, she wants a refund. The accommodation won't allow it unless it's re-booked, and so as the date of the original honeymoon approaches, the woman shares a post with her half a million followers. 
The company, which she's tagged, won't refund her, and she thinks it's unfair because she gave them eight months' notice. After posting about her predicament, she did receive a refund. But not before her request was shared by an Instagram page that claims to hold influencers to account, criticising her for ignoring the terms and conditions of her booking.
The horse had bolted. The young woman was entitled, privileged, exploiting small businesses, oblivious to the way many Australians had struggled throughout the pandemic, using her following to be a bully, and entirely out of touch. 
Comments rolled in, like:
What a f**king brat
Pretentious b*tch
What a horrible person
A complete f**kwit
Will someone tell her she's not funny too?
She's absolutely vile
I really hope she reads all these comments and realises how much she is despised
A number of Australia's major news organisations followed the story, with one youth publisher posting updates for weeks. They covered her inadequate apologies, her leaked emails and other bad behaviour from the same influencer - it was, in the online space at least, front page news.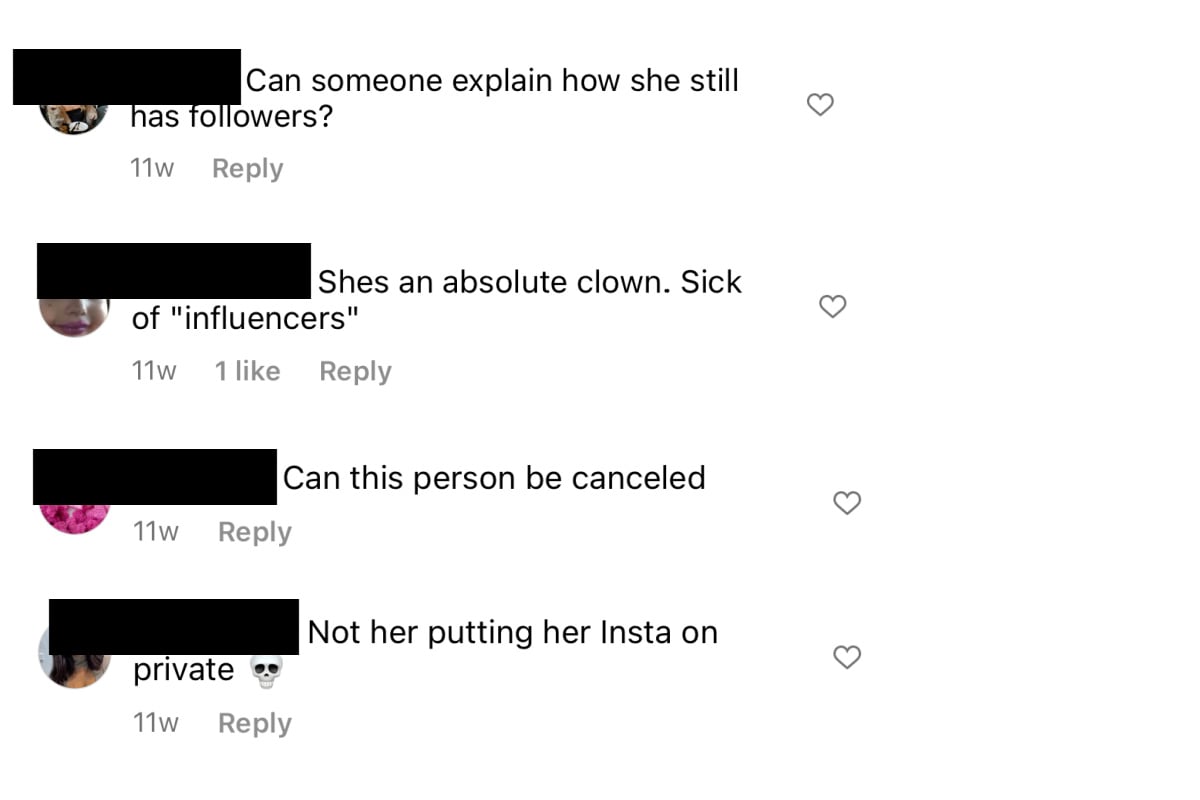 A snapshot of comments. Image: Instagram.