Imagine your excitement at learning you'd just won $60,000. Pretty great, right? Now, imagine finding out it's actually $60 million you've been awarded.
That was the reality for Canadian mum-of-four Robin Walker last month when she walked into a local shop to discover her family lottery ticket had just won the jackpot.
The Alberta resident said her husband Brett McCoy and daughter were waiting in the car while she ducked in, lotto tickets in hand, and saw that theirs matched the numbers on the screen.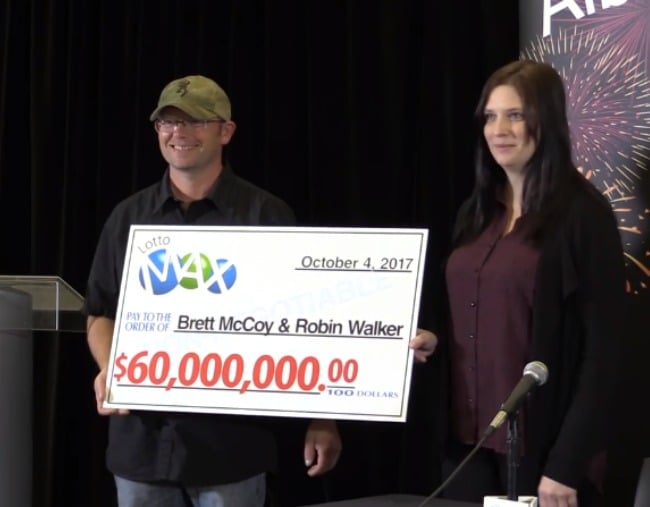 "I hollered out the door, 'Brett! Get in here, you've got to see this, we won $60,000,'" Walker told the Edmonton Journal.
"The clerk looks at me and she says, 'Robin — you need to count the zeros.'"
And so she did, learning that, in fact, they had won $60 million.
The self-described "common, every-day, blue-collar Albertans" say they're excited by the money, but already felt wealthy before their windfall - which is the largest jackpot win in the area's history.
"We had everything; now we just have money as well," Walker said.