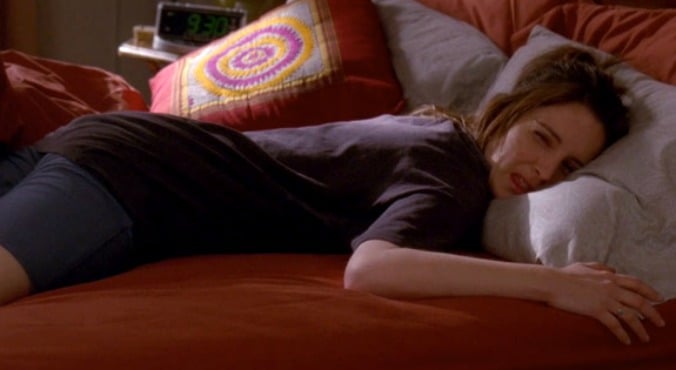 Image: 30 Rock
For something we do unconsciously, sleeping positions seem to have a lot of bearing on our lives.
Whether you fall asleep looking like a starfish, a foetus or a log, your position of choice is said to affect your posture, your mood, and your muscles (i.e. how sore you are the next morning). Apparently it also indicates certain personality traits and the state of your relationship.
But there's another popular theory. If you type "do sleeping positions affect…" into Google, the first option given is "dreams" — and there is some evidence to suggest that our dreams are indeed influenced by how we lie while catching zzzzs.
According to a 2004 study published in Sleep and Hypnosis, 63 subjects were monitored while they slept — 41 lay on their right side, while 22 slept on their left.
The men and women were subsequently interviewed about what they could remember of their dreams, how many nightmares they endured and how they felt emotionally upon waking up, and also filled out a quiz.
Watch: An easy meditation that might help you nod off at bedtime. (Post continues after video.)
The findings were quite significant. More than 40 per cent of those who slept on their left had frequent nightmares, while just 14.6 per cent experienced nightmares while snoozing on their right.