How much would you pay for food per head for a wedding? Does $37 sound unreasonable? Well, this poor caterer's customer seemed to think so.
The caterer, Oneek, shared on Twitter a text message exchange she had with a potential customer that has appalled basically everyone who's read it.
The unnamed customer – who is the god-daughter of the bride – tried to haggle with Oneek in the worst possible way, suggesting that she should work for practically nothing because of the "opportunity" for exposure.
After introducing herself as the woman who contacted her through Instagram, the goddaughter proceeded to list the bride's extensive breakfast buffet menu, which included a waffle and omelette station (with swordfish and crab meat), chicken wings in "all the flavours you can think of", prawns, salmon and fresh fruit. Oh, and 200 cupcakes.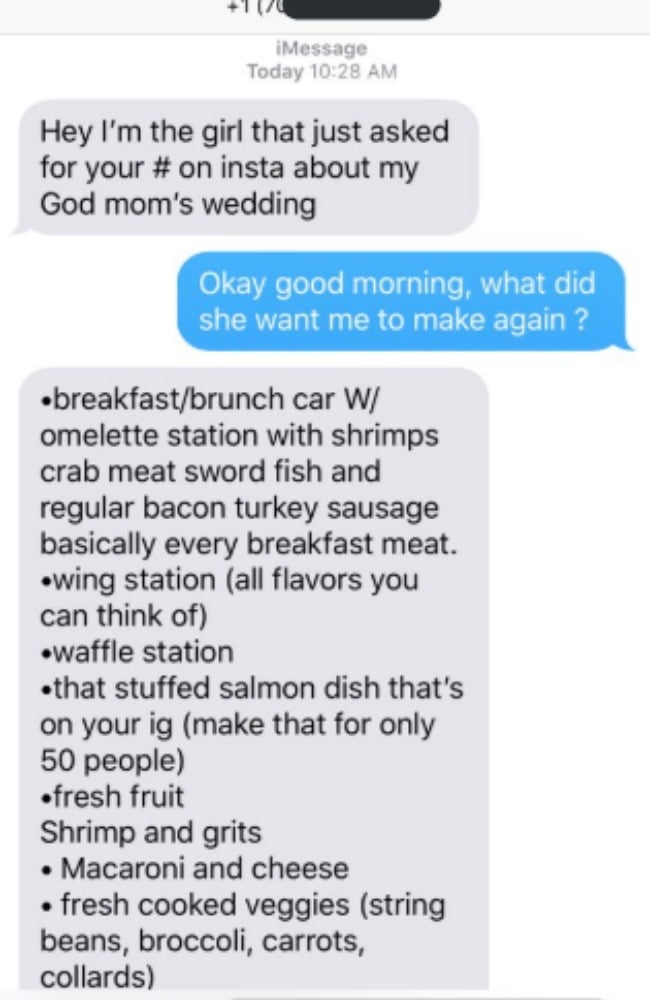 Oneek did the maths on cooking and preparation time, plus cost of ingredients and came back with what we think is a very, very reasonable price of US$28 per head (AUD$37) adding up to $5000 (AUD$6560) for the minimum 175 people the customer requested.
But the woman didn't see Oneek's quote for the great deal that it was (especially with about two months notice), and instead decided to question the price.