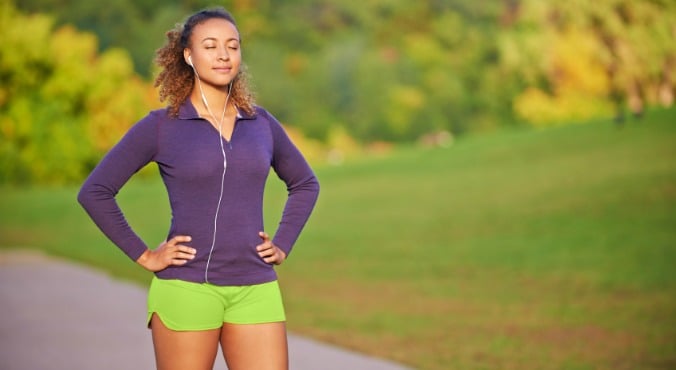 Image: iStock.
Here's something you might know already: periods have a tendency to affect aspects of your life.
These might include, but are not limited to: your happiness, your Panadol intake, your sleeping habits, your will to even get out of bed in the morning, and of course, your appetite ("Hello, I'll take all the haloumi in your store, please…").
RELATED: Women are now live-tweeting their periods, and it's beyond hilarious.
So it shouldn't come as a surprise your period can have some bearing on your exercise routine — and not just because you might feel like this:
According to Joe Bonington, strength and conditioning trainer and founder of adventure gym Joe's Base Camp, your entire cycle can "massively" influence how you exercise. This is largely thanks to fluctuating hormone levels throughout the month, and the side effects many women experience before and during their period.
RELATED: The 15 types of people you'll always meet in the gym.
Take, for instance, cramps and inflammation that can occur when the lining of the uterus is being shed. This causes pain in your lower abdominal region, or 'core', and certain workouts will only cause more discomfort.
"Science shows us any time there is pain, a muscle's function is inhibited... If your core is inhibited, you certainly don't want to be doing heavy strength training during that week," Bonington says. (Post continues after gallery.)
The hilarious #LiveTweetYourPeriod responses