Parents in the US are taking legal action after they were banned from giving their newborn daughter the surname 'Allah'.
Elizabeth Handy and Bilal Walk from the state of Georgia want to name their 22-month-old daughter ZalyKha Graceful Lorraina Allah, but the state Department of Public Health has refused to issue a birth certificate.
Now, the couple have gone through the American Civil Liberties Union (ACLU) to file a lawsuit in Fulton County Superior Court because they are unable to attain a Social Security number for their daughter without a birth certificate.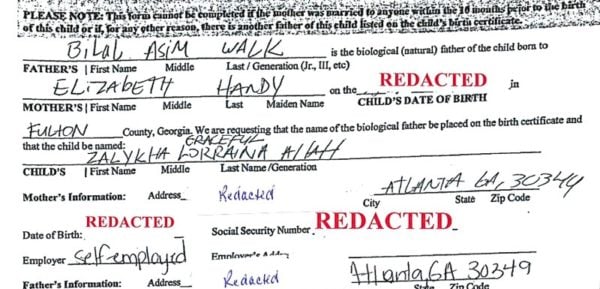 No Social Security Number will mean problems in receiving healthcare, education, work and in travelling.
"It is just plainly unfair and a violation of our rights," the girl's father told the Atlanta Journal-Constitution.
"Simply put, we have a personal understanding [of the rights] we exercise in regards to the names," Walk continued. "It is nothing that we want to go into detail about, because it is not important. What is important is the language of the statute and our rights as parents."