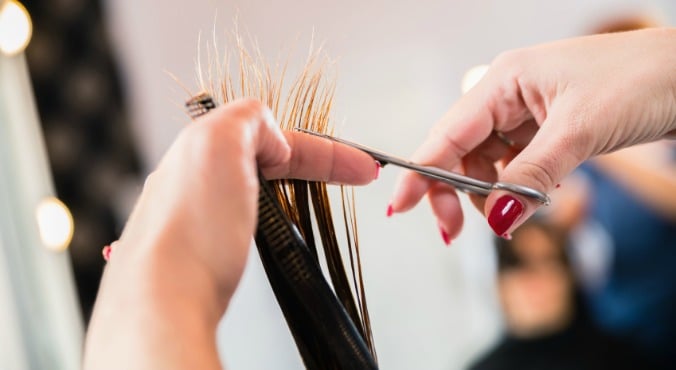 Image: iStock. 
I had been seeing the same hairdresser, Ali, for over seven years. Every six weeks I went in and we'd chat while she cut my hair. I thought of Ali as a confidante and friend as much as a hairdresser.
Until my last visit, that is.
As Ali was combing my hair, I noticed that there was already hair in the comb. Someone else's hair. Looking back, this was a red flag and I really should have said something at the time, but I didn't want to make big deal out of it, especially because we knew each other for so long. I let it go and pushed it out of my mind.
Within an hour I was out of there, happy with my fresh new haircut.
The next morning, I noticed that my scalp was a little itchy. It was summer, and I had spent the past weekend at the beach, so I thought maybe it had been a little burnt. (Post continues after gallery.)