You're in a nice restaurant for lunch, enjoying your blissful child-free life. Or maybe it's a blissful child-free day. Either way, you're not directly responsible for any children in the room at this moment. And some little kid is running around making their usual racket.
The parent is pretty frazzled, as they use their last reserves of energy to try and keep a lid on it. The kid races towards your table and kicks you in the leg. It's a kid kick, more playful than violent, but it's still something you'd rather do without.
"Nathan!" the embarrassed parent cries. "We don't kick!" Looking up at you, they say "I'm so sorry", and you reply with a smile and say "It's fine". You're cool. You're calm. You totally get how hard parenting is in this day and age. And hey, at least they're not on an iPad, right? It's OK.
The mum is doing the best she can. You're not anti-kid! No way. Parents have to get out of the house, especially if they're on their own. These things are so important. And who are you to interfere with someone else's life, let alone their parenting? That's sacred, right? It's the great taboo. We can't get involved with someone else's kid.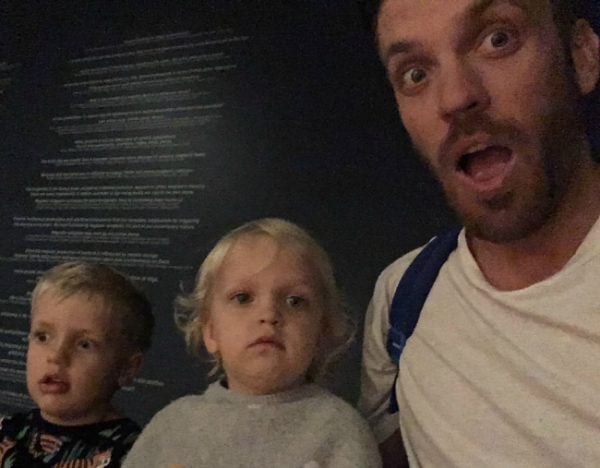 And THAT right there is the problem. We never interfere. It's all up to the parent. It takes a village to raise a kid, and some of y'all ain't doing your part.
Look, kids are wonderful. Proper little miracles. Apples of our eyes, and lights of our lives. But sometimes they can be little troublemakers. They're not bad people, they're just learning. They're refining their social skills. Figuring it all out. And we all need to work together on this. This is where we need the village, and a lot of us are slacking off.