As NSW battles its "scariest period yet" since the beginning of the COVID-19 pandemic, five million residents of Greater Sydney have today been told lockdown will be extended for another month.
It is now due to end on August 28 - nine weeks after the city first entered lockdown.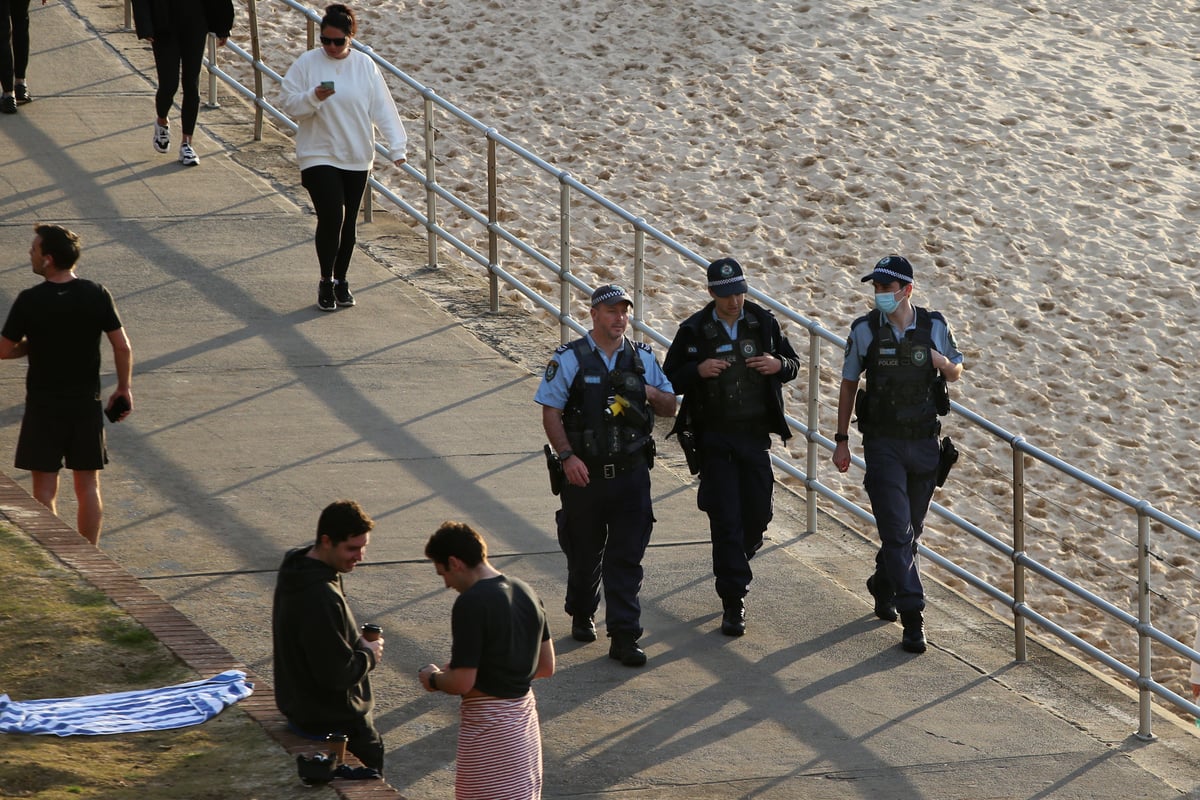 NSW police officers patrol the Bondi Beach boardwalk on July 14, 2021 in Sydney, Australia. Image: Getty. The four "essential reasons" to leave your home still apply. They are:
shopping for food or other essential goods and services;
for medical care or compassionate needs (only one visitor can enter another residence to fulfil carers' responsibilities or provide care or assistance, or for compassionate reasons);
exercise;
and essential work or education, where you cannot work or study from home.
Below are the restrictions for Greater Sydney and some commonly asked questions about how they apply.
Can I visit my partner during lockdown?
Yes. 
Health officials have clarified that residents of Greater Sydney can visit an intimate partner if they live at another residence.
Can I visit a friend or relative during lockdown?
No - unless you are single and live alone.
You cannot visit another household unless for essential care or compassionate reasons. That may include dropping off food or medicine or fulfilling carers' responsibilities to a vulnerable person. Only one person is permitted to enter another household for these reasons.
Can I visit my single friend who lives alone?
On Wednesday, the NSW Government announced single bubbles are now permitted. 
This means if you are single and live alone, you can nominate one person who is allowed to visit you. It must be the same person for the next four weeks - you cannot change. 
If you live outside the eight local government areas that have been identified as hotspots, then the person you nominate must also live outside of the eight LGAs.