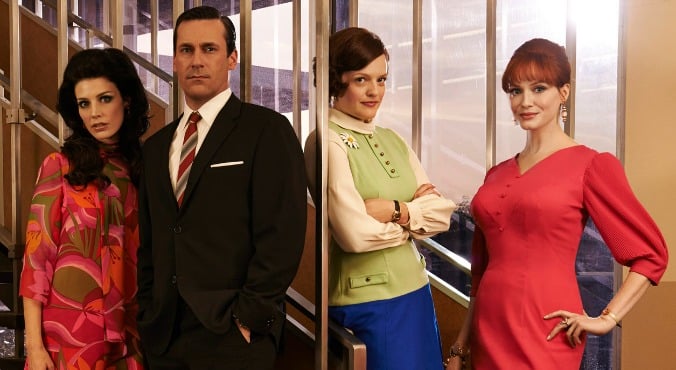 Image: AMC
Being permitted to dress casually for the office, even if it's just for one day, is a bit of a treat.
Subbing out your slacks for your favourite jeans, or switching your structured blazer for a more relaxed-fit jacket, acts like a subtle precursor to the weekend: those 48 glorious hours of the week where you can wear whatever you want. Hot pants, track pants, no pants… it's all good.
RELATED: What you do in the office during the day can determine whether you sleep well at night.
Obvious comfort benefits aside, Casual Friday (or casual whatever-day-of-the-week) might actually be doing you a disservice — at least, when it comes to how you approach your work.
New research published in Social Psychological and Personality Science has investigated the cognitive effects of wearing formal clothing — that is, the kind you'd usually wear to an interview or to an office job.
It's no surprise that what we wear influences how we perceive ourselves; previous research has established this. When you dress real fancy, you feel real fancy. (Post continues after gallery.)
Characters who nail officewear