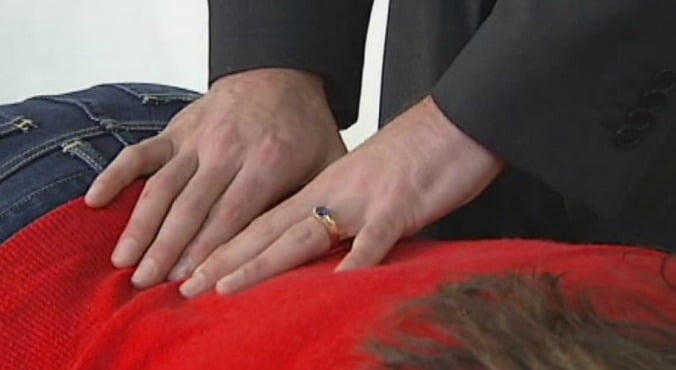 Image: ABC. By medical reporter Sophie Scott.
Health authorities have told chiropractors to stop advertising claims that they can physically manipulate patients to treat diseases, infections and childhood illnesses.
The Chiropractic Board of Australia issued the directive after the ABC revealed a number of clinics were advertising claims they could prevent caesarean births, treat diabetes, cure cancer and even fight the flu.
In a letter to be sent to all chiropractors, the Chiropractic Board said it was "concerned about a number of practitioners who were making claims in advertising that there is a relationship between manual therapy (e.g. manipulation) for spinal problems and achieving general wellness or treating various organic diseases and infections".
"Or that spinal problems may have a direct role in various organic diseases and infections," it added.
Of particular concern was the number of treatment claims in advertising relating to infants and children, the board said.
"Claims suggesting that manual therapy for spinal problems can assist with general wellness and/or benefit a variety of paediatric syndromes and organic conditions are not supported by satisfactory evidence," the statement said.
"This includes claims relating to developmental and behavioural disorders, ADHD, autistic spectrum disorders, asthma, infantile colic, bedwetting, ear infections and digestive problems."
The chair of the Chiropractic Board of Australia, Wayne Minter, said the statement was squarely directed at practitioners who were not toeing the line.
"Our position is unequivocal — false and misleading advertising is unacceptable," Dr Minter said on Tuesday.