There were many memorable moments from the opening ceremony of the 2018 Commonwealth Games on the Gold Coast that took place earlier this week.
There was a giant, white whale. And a bare bum.
But one moment ruled (no pun intended) them all: Camilla, Duchess of Cornwall, appearing to look unimpressed and unamused during the festivities.
Cheer up Camilla, they've still got a Sizzler at mermaid Beach on the GC#GC2018 pic.twitter.com/rt6Cvy8e3W

— Sportsbet.com.au (@sportsbetcomau) April 4, 2018
Camilla is so bored she's pulled out the latest New Idea #OpeningCeremony #CommonwealthGames2018 #noidea pic.twitter.com/qQqpJ2HOnM

— Lori Marshall (@IdealLoriM) April 4, 2018
The split-second moment quickly went viral – and her name was even trending on Twitter. It has now prompted palace officials to issue a public and official statement.
Clarence House, the royal residence of Camilla and Prince Charles, reassured the public that she had "thoroughly enjoyed" the ceremony.
"The Prince and The Duchess thoroughly enjoyed the opening ceremony," the statement said, according to The Courier-Mail.
"They found it entertaining and moving particularly the indigenous musical performances and the smoking ceremony."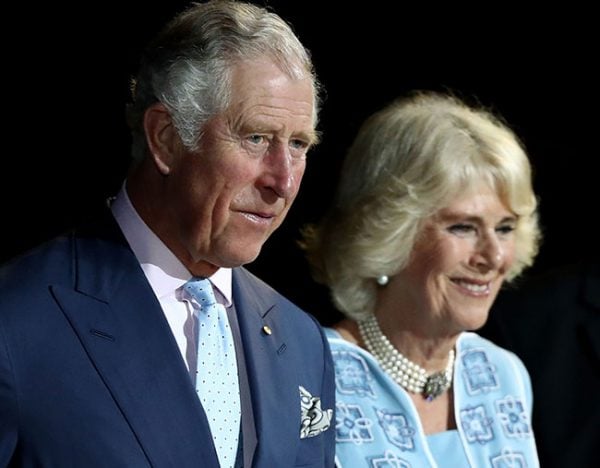 Yesterday, Commonwealth Games officials also leapt to Camilla's defence, telling reporters her 'distraction' was in fact due to jet-lag.
"She did full duty right through and the only time she got a break was when she sat in the car from Brisbane down to here," Commonwealth Games Federation president Louise Martin told reporters.
LISTEN: The Commonwealth Games are happening and all anyone cares about is a bum...
"Then she got 20 minutes to change before she went to another reception.
"When you're back to back like that, coming off a long-haul flight... and she literally hates flying. She really wanted to go to sleep.
"She really enjoyed herself... They both enjoyed it."
Luckily, things are looking up for Camilla and the Prince of Wales: in recent days, the pair dipped their toes in the water at Broadbeach and Camilla even played a bit of table tennis with Lucy Turnbull during a visit to the Athlete's Village.
Who says royal visits can't be fun?