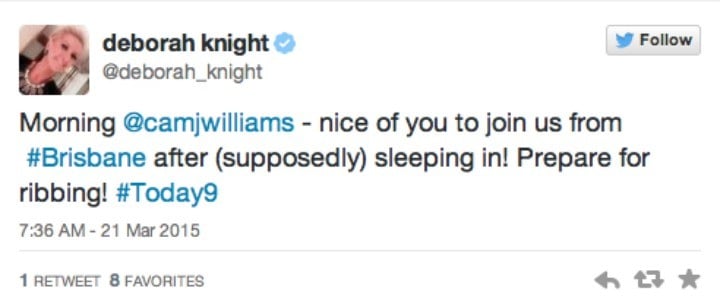 We've all been there…
Today's Cameron Williams missed a live cross from Brisbane this morning because he apparently missed his alarm and overslept.
His co-stars, were quick to give their buddy some stick. Deborah Knight and Wendy Kingston took to twitter to rub it in by starting the hashtag- #Camsleptin.