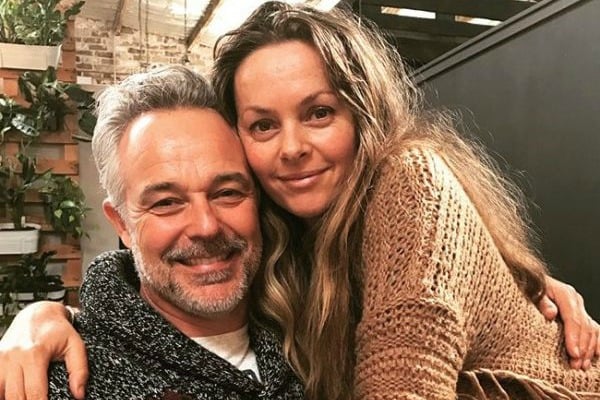 They were touted as the "golden couple" of 90s Australia, but for Cameron Daddo and Alison Brahe, "easy" is certainly not the word they'd use to describe their 28-year marriage. And they want you to know it's not supposed to be.
Cameron – the former host of game show Perfect Match turned-heartthrob and star of US sitcom Models Inc – met 90s 'It girl' and frequent Dolly magazine cover star, Alison, in 1989.
Their attraction was instant, and chemistry undeniable. Within two months they were engaged, and 18 months later they married.