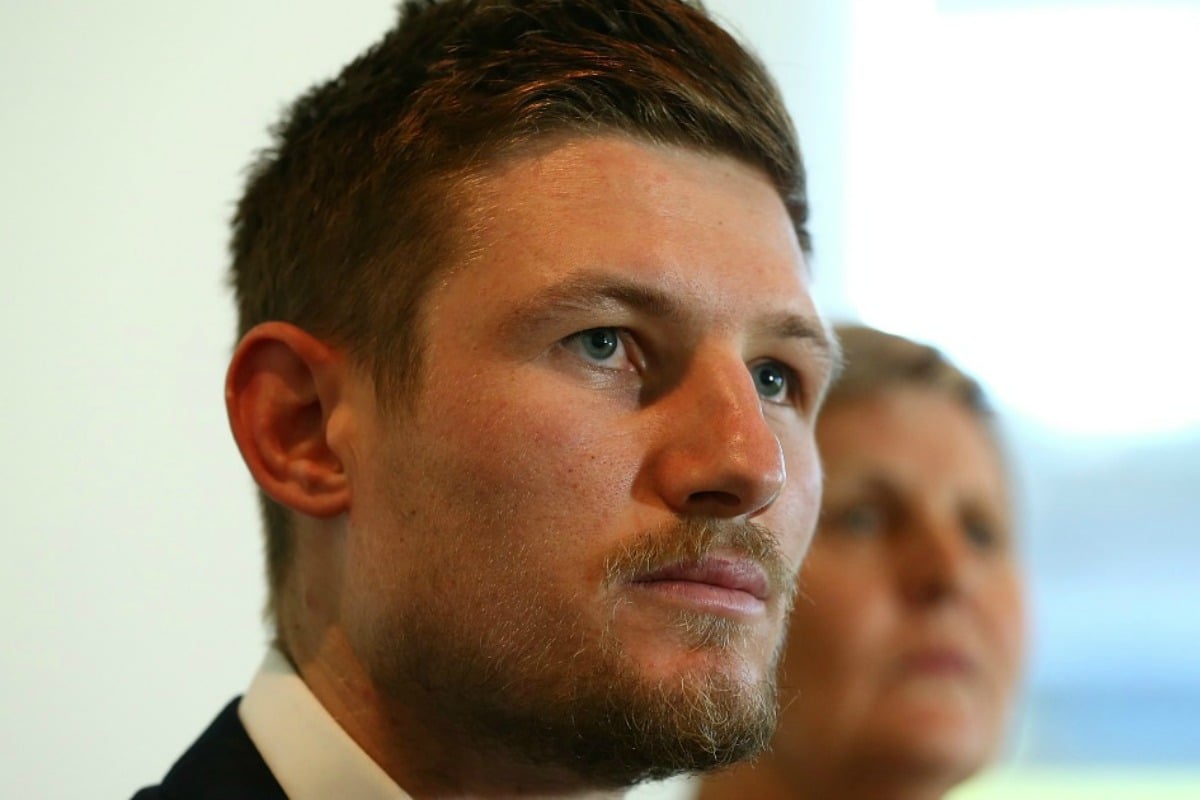 Cameron Bancroft has revealed exactly what happened on the day the Australian cricket team was exposed as cheating in a test match against South Africa in March.
In an interview with Adam Gilchrist that aired during the Boxing Day Test on Fox Cricket, the 26-year-old confirmed review findings, but also exposed the extent of the pressure he felt to participate in the ball-tampering.
Sensationally, the West Australian said he would have felt just as guilty if he refused to rub the ball with sandpaper that day in Cape Town.
Bancroft was banned from playing cricket for nine months, while then captain Steve Smith and vice-captain David Warner were suspended for 12 months for their role in the scandal.
Steve Smith recently appeared in a Vodafone advertisement, speaking about coming back from mistakes…
On Wednesday, Bancroft confirmed it was Warner who asked him to rub the ball with sandpaper to improve their chances of collecting wickets, and said that he agreed because he "just wanted to fit in and feel valued".
"Dave (Warner) suggested to me to carry the action out on the ball given the situation we were in in the game and I didn't know any better," he told Gilchrist. "I didn't know any better because I just wanted to fit in and feel valued, really — as simple as that.
"The decision was based around my values, what I valued at the time and I valued fitting in … you hope that fitting in earns you respect and with that, I guess, there came a pretty big cost for the mistake."
Bancroft, who had only played eight matches of test cricket, said that he actually would have felt just as bad if he had refused to cheat and the team had lost – exposing the extent of the team's apathy towards ball-tampering.
"I would have gone to bed and I would have felt like I had let everybody down. I would have felt like I had let the team down. I would have left like I had hurt our chances to win the game of cricket."
Bancroft said he was as pleased as anyone when the scandal prompted a review into cricket practices.
"It brings an amazing opportunity to do something about it. Only Cricket Australia will know if they are being true to themselves, to be able to own up to some of those recommendations."
The young cricketer will make his return to the sport as a member of the Big Bash League Perth Scorchers when his ban ends on 29 December.
Steve Smith says he was told 'we pay you to win'.
Steve Smith was also interviewed about the scandal during an interview that aired on Fox Cricket on Boxing Day.