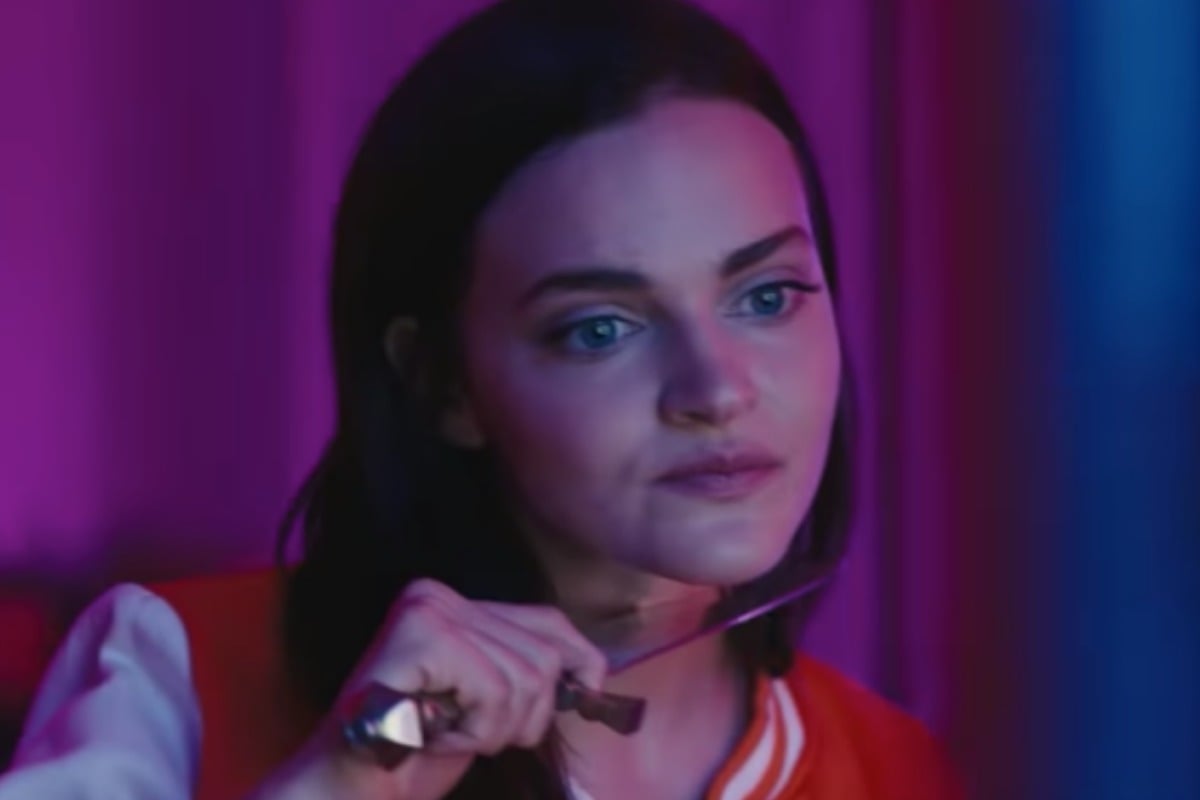 There's no such thing as too many scary movies.
And Netflix's latest horror offering looks bloody terrifying.
Madeline Brewer from The Handmaid's Tale stars in Cam, a psychological thriller following the life of Alice, a teenager desperate for internet popularity.
Watch the trailer below. Post continues after video. 
When her cam girl account is hacked by a woman identical to her, things get… weird.
And then spine-tinglin' freaky.
Made by the producers of the award winning thriller Get Out, the trailer is very, very scary.
There's blood.
There are creepy phone calls.
There's a stolen identity.
The film first debuted at Fantasia Film Festival, where it received the award for Best Screenplay and Best First Feature, it will drop on Netflix on Friday November 16.
Sleep with one eye open.
You can stream Cam on Netflix from Friday November 16.